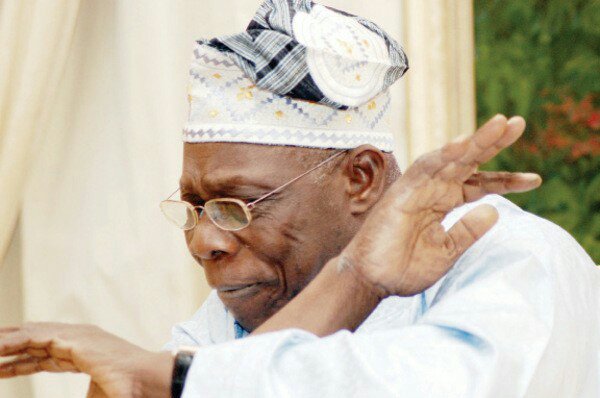 Former President Olusegun Obasanjo in an open letter to the National Assembly had criticized the national assembly over its budget of N4.7bn for the purchase of 469 cars for lawmakers amongst other matters. The Senator representing Kogi West, Dino Melaye clapped right back at the ex President, stating that the former President exposed the National Assembly to easy money and corruption. This looks like a major political beef brewing? Here is everything you should know about this brewing beef as put together by INFORMATION NIGERIA….
– Obasanjo, in a January 13 letter to Senate President Bukola Saraki and House of Representatives Speaker Yakubu Dogara, accused the lawmakers of reckless spending and abuse of office, asking them to return to the path of honour.
– Obasanjo noted in his now famous controversial letter that both the legislative and the executive arms of government must accept responsibility for past actions that have virtually brought Nigeria's economy on her kneels.
– Obasanjo also asked the lawmakers to open their financial records for external audit.
– Dino Melaye wasted no time replying the outspoken former President as he accused him of introducing corruption into the legislature. He described his letter as "a misplacement of anger".
– Melaye, who represents Kogi West, wondered why Obasanjo should mistake the 8th National Assembly as the one that allegedly defrauded him in 2007 by collecting his money and refusing to actualise what he called his Third Term agenda.
– Melaye says he hopes Obasanjo's letter was not an attempt to cover up and distract attention from the Halliburton and Siemens corruption allegations.
– He also noted in his reply that Obasanjo's regime introduced bribery to the National Assembly in the desperate attempt to remove Speaker Ghali Umar Na'abba from office back then.
– Melaye finally noted in his response that though he was against corruption anywhere in Nigeria, he will however not support accusations based on anger and vindictiveness.
– Obasanjo this morning continued from where Melaye left off when he took to Twitter to reply the Senator saying he has no time to trade words with a Body-guard Senator, who abandoned his duty to as a body guard to someone accused of corruption.
What do you think???