A calendar printed yearly and distributed by a county in the US is causing outrage.
Beaver County in the US state of Pennsylvania printed a wall calendar featuring different pictures of a house burning down for each month of the year.
Along with the photographs of people's homes being destroyed, the calendar features public safety information, such as how to perform CPR and emergency evacuation routes.
The cover of the calendar contains a photograph of the courthouse and a logo for the Beaver County Recreation and Tourism Department.
The back of the calendar features the names of the County Commissioners, the official logo for Beaver County, and a statement which reads: "This Calendar is provided by the Beaver County Public Safety Commission, Beaver County Local Emergency Planning Committee, your local Fire Dept., Police Dept., Emergency medical Providers, and the First Energy Nuclear operating Company."
Each month's photograph of a house fire also contains a large "Beaver County Recreation And Tourism Department" logo superimposed over it.
The calendar was being offered free of charge at several locations in the courthouse and was also being distributed throughout the county.
A resident of Beaver County first became aware of the controversial calendar when a county official began gathering them up en masse, expressing disgust the county was using photographs of individuals' tragedies in such a nonchalant manner.
Beaver County Commissioner Sandie Egley told the Beaver Countian she knew nothing about the calendars until she was provided a copy as they were being distributed county-wide.
"I have no idea whose idea this was or who approved it, but the second I saw it my jaw dropped," said Commissioner Egley.
"I immediately called [Emergency Services Director] Wes Hill, who agreed with me the calendars are in poor taste. They will not be distributed anymore and we've collected all of the copies out there that we could find."
Below are some photos from the calendar: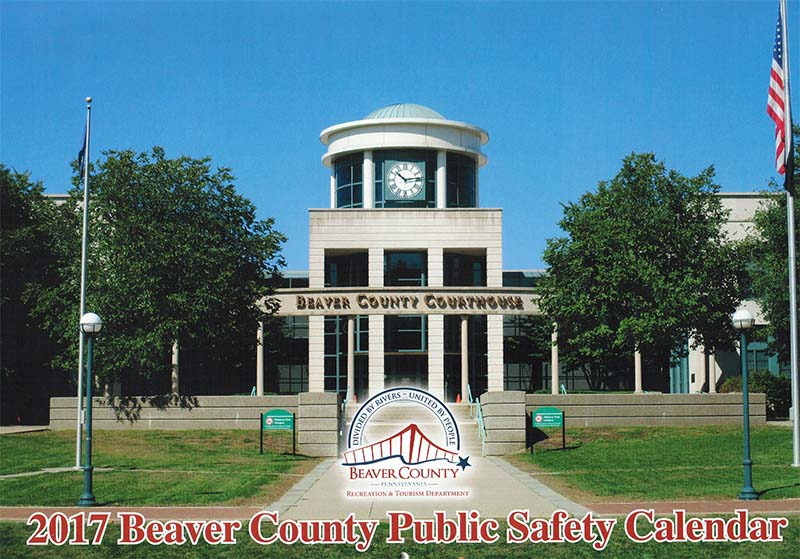 ---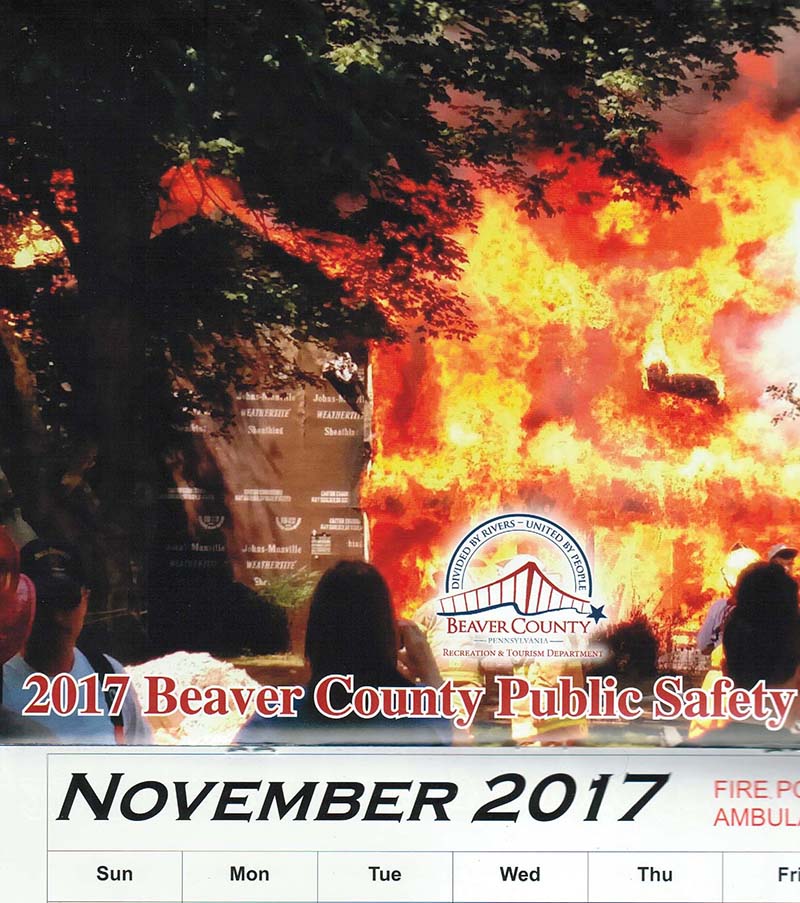 ---