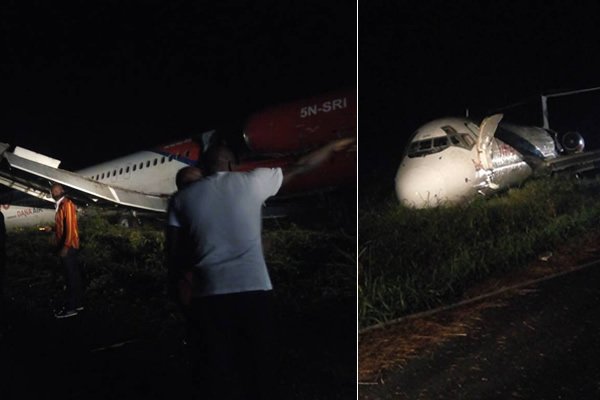 Last night, another aircraft belonging to Dana Air Dana overshot the runway of the Port Harcourt Airport, Rivers State into a bush while trying to land .
It was gathered that the aircraft, with number 9J0363, flew into Port Harcourt after taking passengers from the Nnamdi Azikiwe International Airport, Abuja.
When an aircraft overshoots the runway, it means it moved past a specified point unintentionally, and this can be as a result of too much speed or that the plane is unable to stop.
However, in this case, it was learnt that the incident, which had no casualty, was suspected to have been due to heavy rainfall in Port Harcourt yesterday.
In 2012, an aircraft belonging to Dana Air crashed killing about 153 passengers, a few weeks ago, also an exit door of one of its aircraft fell off upon landing.