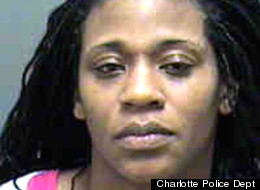 Pop-Tarts is a brand of rectangular, pre-baked toaster pastries made by the Kellogg Company.
A 13-year-old boy in Charlotte, N.C., has been arrested for allegedly stealing Pop Tarts — from his mother.
The boy, whose name was not released, is facing misdemeanor larceny charges after his mother says he took the pastries from their home without asking her first, WCCB Charlotte reported.
Latasha Renee Love, 37, called the police, who placed the underage suspect under juvenile arrest, The Smoking Gun reported.
Love had previously had other disciplinary issues with her son, WBTW reported.
Still, the arrest shocked neighbors like Fred Patrick, who laughed when he first learned about it.
"He seems real nice to me. I mean, he is real respectful," Patrick said, according to the Charlotte Observer.
WCNC-TV was so surprised that a mom would have her son arrested that a reported waited over two hours to question her about her decision.
Love only responded by hurling an obscenity, the station reported.
This isn't the first time that Pop Tarts have gotten people in trouble.
Back in March, a 7-year-old was in Anne Arundel County, Maryland, was suspended from school for nibbling a Pop Tart pastry into the shape of a pistol.
In June, 2009, two Florida men were arrested for burglary after asking a police officer for a ride. The officer had to search them before letting them in the vehicle and found a collection of stolen high-tech gadgets and a pack of purloined Pop Tarts, Newser.com reported.
In June 2006, a Utah man tried to steal some Pop Tarts from a convenience store but was hit by a pickup truck seconds after he left the store, the Associated Press.