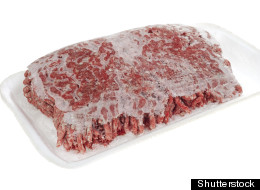 Authorities say a western Pennsylvania man beat his wife with a package of frozen ground beef, then ran away when police were called.
Police were called to the Aliquippa home of 51-year-old William Neugebauer on Tuesday for a report of a dispute with his wife. They found Wendy Neugebauer suffering from swelling on her rib cage, where she told police her husband hit her with the meat.
Police say William Neugebauer ran away, but they found him a half hour later when he returned home. He was then arrested.
The Beaver County Times reports that he faces a preliminary hearing Tuesday on charges including simple assault, reckless endangerment, harassment and public drunkenness.
He remained jailed Friday unable to post $10,000 bond, according to online court documents. No attorney is listed for him.