In her first solo appearance since giving birth to Prince George in July, Kate Middleton hit the volleyball court — in wedges, no less. How ambitious.
The duchess attended a SportsAid athlete workshop today as a patron for the charity. Naturally, part of her official royal duties included joining in on the fun. Kate dressed down for the occasion in a pair of skinny jeans (jeggings?), a Ralph Lauren blazer and striped shirt, Kiki McDonough earrings and those Stuart Weitzman wedges she basically lived in during the 2012 London Olympics. (Yah, we got déjà vu, too.)
Kate's been a trooper during her more active royal engagements, even playing field hockey in high heels just before announcing her pregnancy. But when asked to fence today, The Telegraph reports that she respectfully declined, responding, "I've brought the wrong shoes."
For what it's worth, we think the Duchess of Cambridge fared pretty well in the wedges. Those tight pants, however, seemed to be giving her trouble, as she was photographed pulling them up quite a few times after jumping around on the volleyball court.
Since Georgie's birth, we've only seen Kate with Prince William, kicking off a marathon in Anglesey and attending the Tusk Trust Awards. It's nice to see her back on her own and back in the game again (literally).
PHOTOS: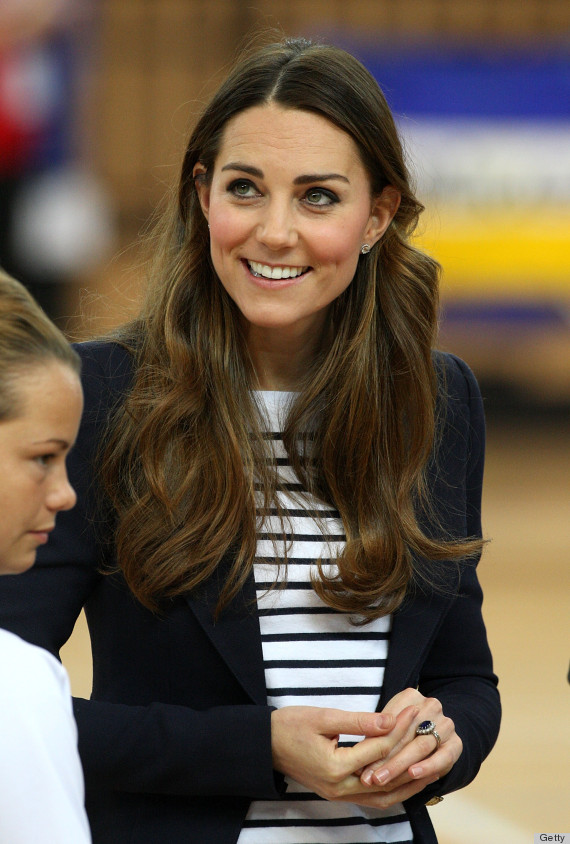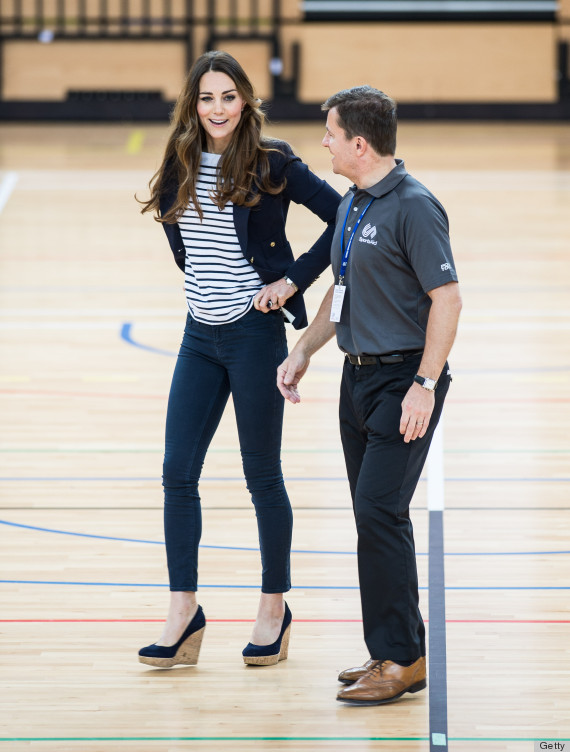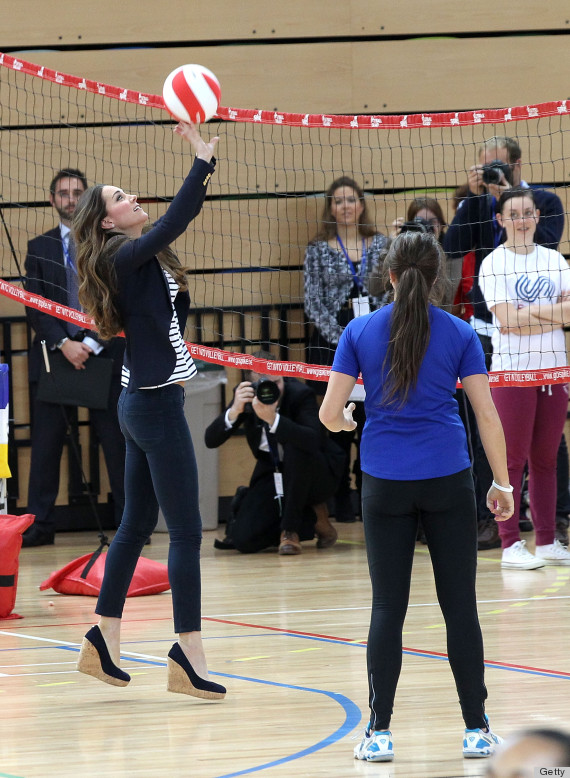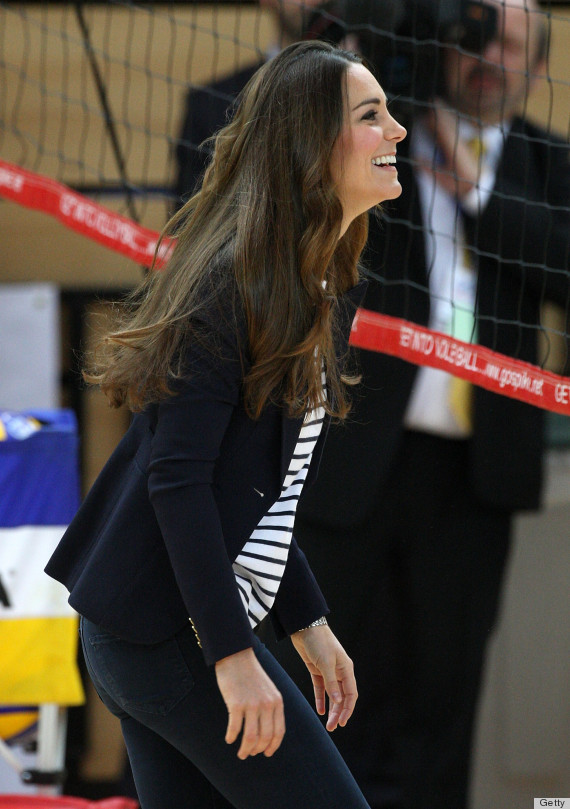 Huffpost