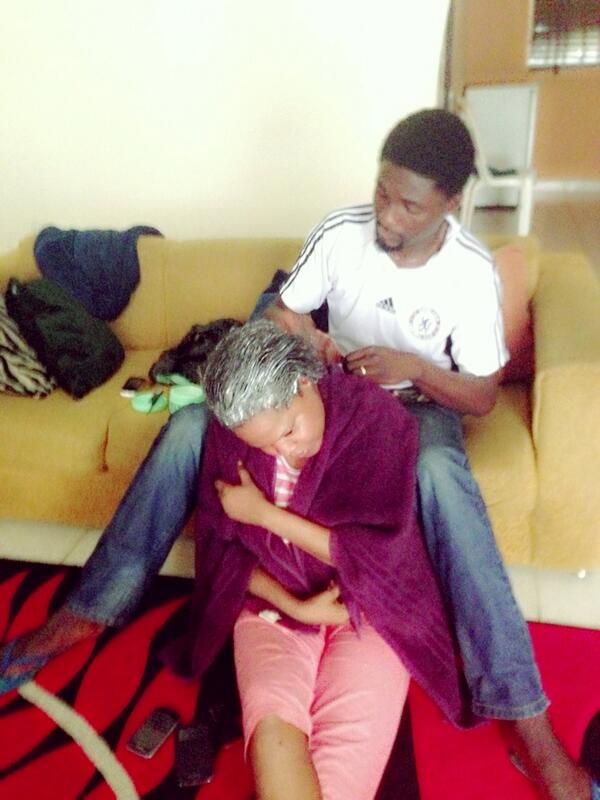 Actress Toyin Aimakhu speaks about the criticism she got for posting a photo of her 
husband
relaxing
 her hair with a cheap relaxer and also revealed why she can't take up some types of roles anymore.
Read Excerpts:
"I have lost some jobs as a result of my marital status but it is worth it because you can't buy a good home or compare it to anything in this world. You can always get another job after you lose one. But once you lose your home it is difficult to get another good home.
I take up controversial roles wisely and can no longer go the extra mile with male colleagues on set or take up bitchy roles. My husband can take up any role and he knows how to handle them. My man is very decent and does whatever he feels is right. After all, location is location while home is home"
On criticism for using cheap relaxer:
"People will always have something to say. If my husband was beating me up, then some people pretending to be women right activists have their partners pummel them at any given opportunity. Some people want what you have but when they can't have it they just 'bad-mouth' you. I sometimes read comments about me online when I'm bored because they crack me up.There's no way I can ever stop putting out our pictures on social media because we are both in the industry. If people don't talk about us, how do we  make money? How do we get jobs? Because he is a caring husband, the consensus is that I have jazzed him. I wanted my hair blown out because I wanted to fix a weave-on and he offered to do it. I have been using Ozone relaxer for ages and can't stop using it because other kits do not work for me. They still have a lot to talk about because this is just a tip of the iceberg.