Co-host of Moments with Mo, Bolanle Olukanni has replaced Adora Oleh as the new co-host for MTN Project Fame West Africa alongside Joseph Benjamin.
Last night, MTN Project Fame West Africa Season 7  kicked off in grand stylewith the Opening Gala which held on the 19th of July 2014. It was a phenomenal event full of glitz, glamour, and suspense. The event which also served as the audition finals for the eighteen contestants unfolded with Kaffy and herImagneto Dance Company thrilling everyone with amazing dance steps. This event would serve as monument in the lives of the top 18 contestants who had beaten thousands of other talented contestants to get to this stage. Not only making it to this stage, but also performing on the same stage with legendary Congolese singer – Awilo and our very own Tiwa Savage. As talented and as gifted as they are the competitive part of the show required that a selected number of them eventually make it into the Academy. Understandably, expectations were just as high as the tension.
The bright constellation of the lighting effects coupled with the impeccable setting of the stage fueled the excitement of the members of the audience. The event was graced by MTN CEO – Michael Ikpoki, CMO – Usoro Usoro, Ecobank MD – Jibril Aku, media personalities such as ace broadcaster, Adesuwa Onyenokwe, veteran actor Olu Jacobs, and many other captains of industry. Worthy of note also was the presence of MTN Project Fame alumni – Ayoola, Olawale, Immaculate, Tolu, Oyinkansade, Madonna, Monica, and many others.
The night started off on a light note, with Seyi Law the comedian who took up the center stage to do what he knows to do best. He cracked the audience up with hilarious jokes and ushered everyone into the business of the day.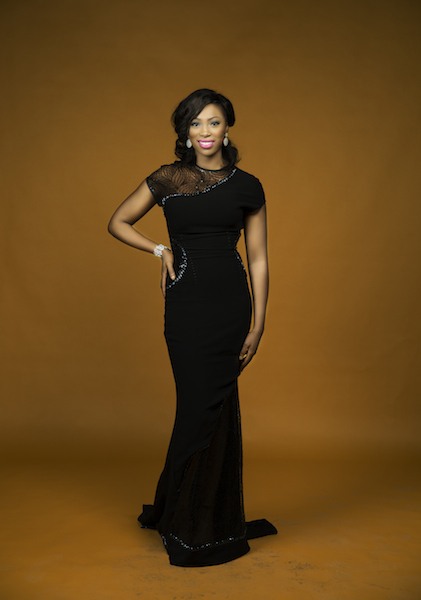 The organizers spiced up the show this season introducing Bolanle Olukanni as the host! She exuded so much excellence and professionalism as she effortlessly took everyone on a beautiful journey with Joseph Benjamin as they anchored the evening's event. Bolanle sure is a beautiful soul to reckon with.
Back of the show this season are the panel of judges; ace producer – Tee-Y Mix, Kora award winning artiste – Ade Bantu, and International songstress – Bibie Brew. The illustrious faculty members; Joke Silva, Ms. Ige, Kaffy and Benneth Ogbeiwi also were back in style.
The top 18 contestants contending for a place at the Academy were introduced. While Sola Ekundayo, Flourish Agu, David Olowojoba, Melvin Okolie, Taiwo Okunola and Deborah Ohiri had to perform to fight their way into the Academy, the others got automatic entry into the Academy. After these six sang their hearts out, Deborah and Melvin sadly had to leave the competition as the final sixteen were ushered into the Academy!
On this note, the race to the grand prize of 5Million Naira, SUV, and recording contract worth millions of Naira begun. The 1st runner up will go home with N3Million a saloon car, 2nd Runner up – N2Million and a saloon car, while the 3rd Runner up goes home with N2Million
Catch all the season's drama, glitz and glamour on TV and all other info on www.projectfamewestafrica.com
Adora Oleh Below