It's been 5 years, but it's still difficult to forget about the incident between Chris Brown and Rihanna. Back in 2009, Brown physically abused his then girlfriend after getting into a heated argument, to the point where her mouth was filled with blood. According to police reports, Brown "continued to punch the victim in the face with his right hand while steering the vehicle with his left hand."
 Since then, the "Don't Wake Me Up" singer has paid the price for his actions. He was put on a 5 year probation and to avoid jail time, he agreed to community service and domestic abuse counseling. Now, with several years of reflecting, he's sick of paying for his mistakes.
"I feel like through the years, I've said [I f–ked up] enough now to where it's like, 'bro if you're still on that then I feel sorry for y'all, because it's over with.' I don't have animosity about it," he said during a radio interview on Hot 97. "Obviously I have remorse about it and it's something that's really serious, but as far as the situation—like me and her, we made amends, we good. She's my friend."
"I was like 17-18 … I'm 25 now, so I look back at it now like, dang, and I'm still doing community service and seeing the judge every month and a half over that situation," he said.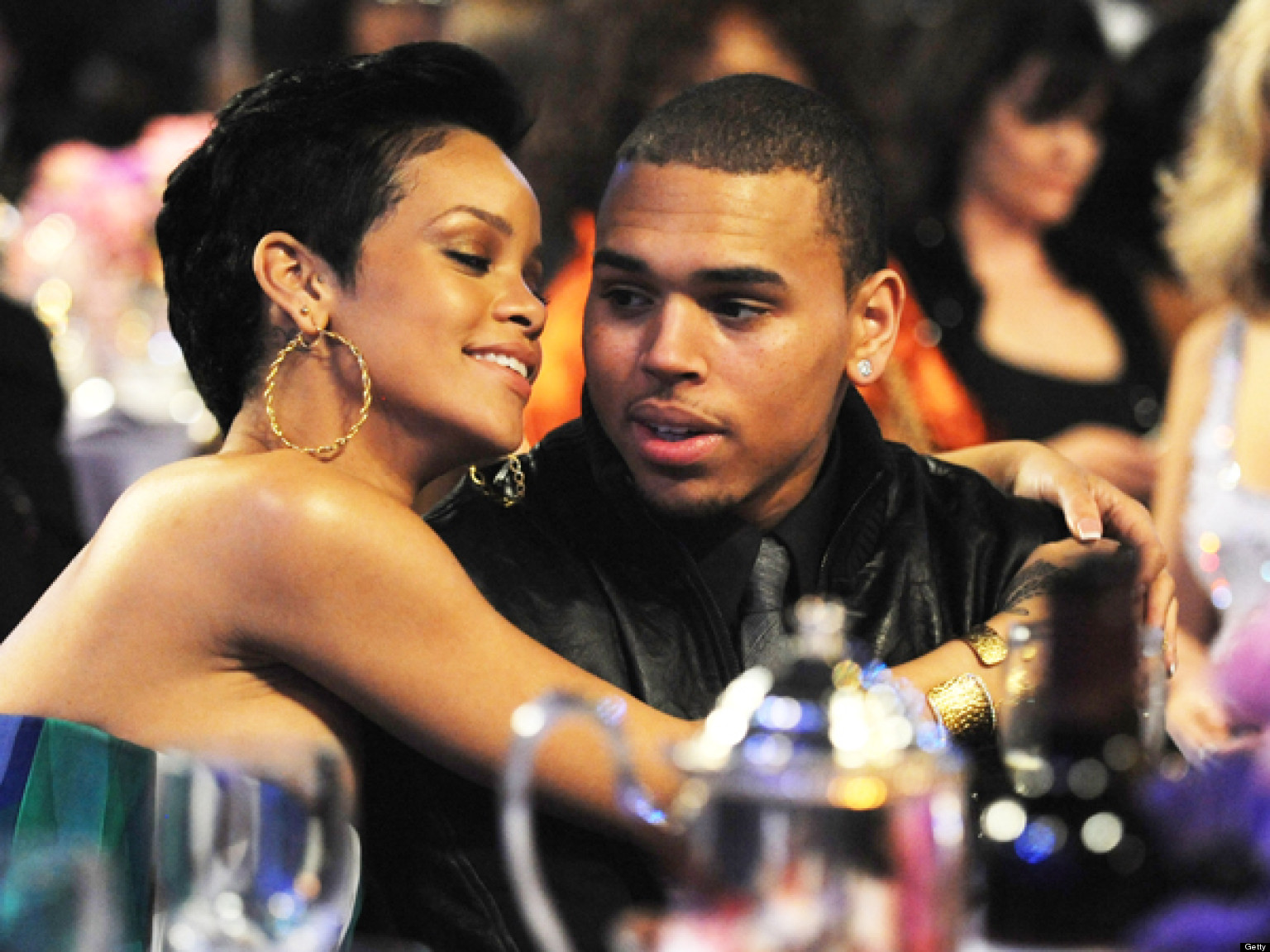 The picture above was at the pre grammy party in 2009 where the lovebirds cuddled before things turned around on their way home and the picture below was the result of that night. Chris Brown went ahead to have a tattoo of Rihanna's battered face on his neck. Whatever that means…….