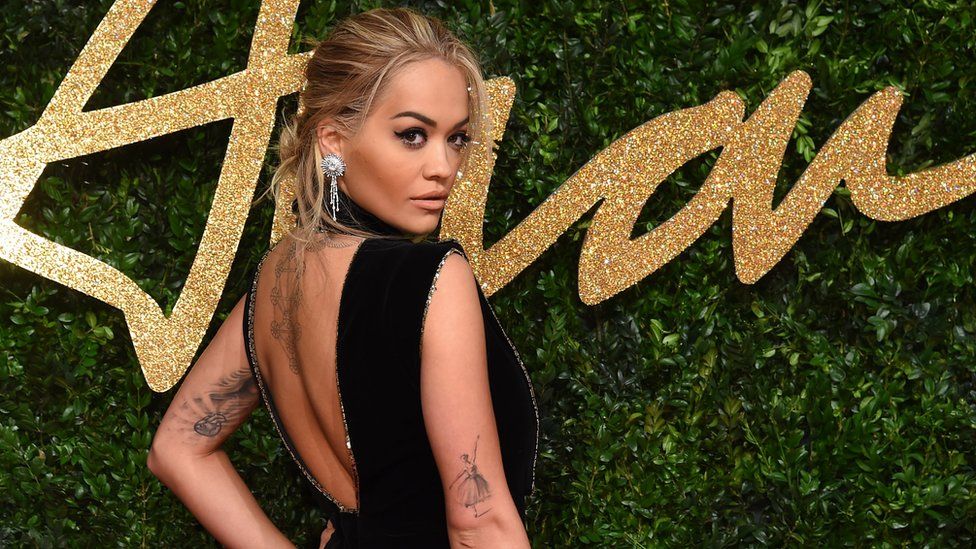 Jay Z's record label is suing Rita Ora, claiming she broke her recording contract and did not make the number of albums she promised.
The civil court case has been filed in New York six weeks after the singer started legal proceedings herself against Roc Nation in Los Angeles.
She is claiming the company has an illegal contract with her and that she should be released from it.
Rita Ora joined the company aged 18 and was one of Jay Z's first signings.
Since putting pen to paper, the X Factor judge has released one self-titled album – her debut in 2012.
Roc Nation's $2.4m (£1.6m) counter-claim says the record label has spent more than $2m (£1.4m) developing and marketing her second album, which hasn't yet been released.
According to Page Six in the New York Post, the label claims the 25-year-old had a five album deal but has only released one so far.
Roc Nation says it signed Rita Ora when she was an "unknown singer" and "has tirelessly promoted [her] career, investing millions of dollars in marketing, recording and other costs, which was instrumental in guiding Ms Ora to her current level of success and fame".
The singer's lawyer, Howard King, said: "Jay Z has personally and graciously promised Rita complete freedom from Roc Nation, the details of which are now being finalised.
"We believe that Roc Nation's distributor, Sony Music, has required Roc Nation to file this action to preserve whatever rights Sony might have pending resolution."
Rita Ora's music is still distributed by Sony, despite the label switching distribution partners to Universal in 2013.
Her court case says: "Between Sony's limited economic return from its orphaned relationship with Roc Nation and Sony's indirect relationship with Rita, Rita is caught in a political quagmire of dysfunction."
Her court action is still ongoing.
Source: MyJoyOnline