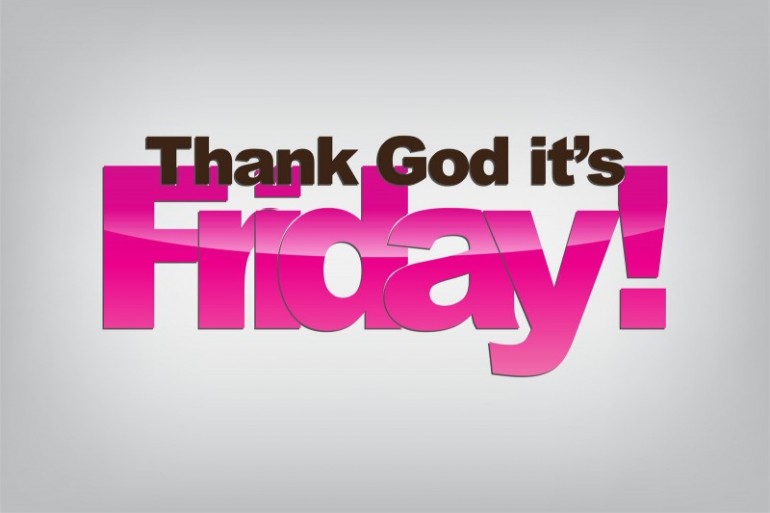 Its Friday everyone and for most people it means no work for the next 2 days and for those who work through the weekend, the pressure can't be as much as week days. Nigerians just like everyone else in the world love Friday. Leaving our workplaces on Fridays, it means  you have control of your own life and destiny. You are now the boss of your time (at least for the next 48 hours). Based on this INFORMATION NIGERIA has put together 5 reasons why Nigeria love Fridays…
More sleep: Most people have to drag themselves out of their beds everyday to get ready for work but from Friday, they have unlimited access to sleep for more than half the whole day. Nothing beats the thought of disrespecting our alarm clock when it tries to bully us on Saturday mornings.
Owambe: Most events like weddings and parties happen between Friday and Sunday evenings. It is the time to rock your newest collection and turn the spotlight on you.
Turn up: With the present state of the Nigerian economy, a lot of people might start having a u-turn on the number of turn-ups they have but no matter how bad it is, we know people can't wait to get turned up this evening.
Latenight: People can stay out late, have crazy fun and the reason is simple – No work the next day. Nothing to get in the way of nursing a hang over.
Freedom: All week, you went through the rigour of sitting in traffic to and fro work, hopped buses (for those who do not have a car), ate mostly junk because no time to cook, smile at that annoying colleagues or boss but Friday permits us to focus on us. Friday is the time when everyone can postpone their regular works and concentrate on entertainment and sit ideal by watching movies at home.
Why do you love Fridays – Add yours people!