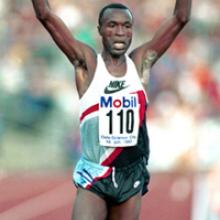 On this day in 1993; Kenyan runner Yobes Ondieki surprised the world when he became the first man to run 10 000 Meters in less than 27 minutes.
Ondieki was taking part in the Bislett Games in Oslo, Norway, when he made history.
This achievement saw him ranked number one in the world in the 10 000 meters.
Also on this day in 1964; MoÁ¯se-Kapenda Tshombé, leader of the Confederation of Tribal Associations of Katanga, became the Prime Minister of the Congo (now known as Democratic Republic of Congo).
And on this day in 1998; An application to the Pretoria Supreme Court, to declare the Freedom of Choice to Terminate Pregnancy Law unconstitutional, failed.
In 1998 South Africa's liberal abortion law was challenged in court by three Christian groups; the United Christian Action Group, the Christian Lawyers' Association, and Christians for Truth, who asked the Pretoria High Court to set aside the Choice on Termination of Pregnancy Act, arguing that a fetus has a right to life.
The court action was opposed by the minister of health, Dr Nkosazana Zuma, together with the Reproductive Rights Alliance and the Commission on Gender Equality, a statutory body created by the constitution. The three groups' application against the law failed on the 10 July 1998.