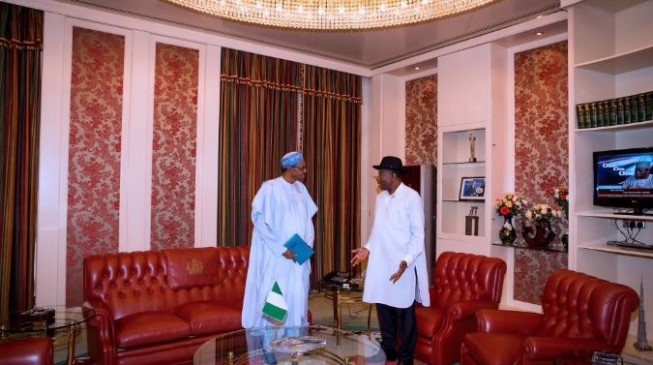 Former President Goodluck Jonathan is currently in a meeting with President Muhammadu Buhari at the presidential villa in Abuja.
Upon arrival, He was received by Babachir Lawal, secretary to the government of the federation.
Mr. Jonathan arrived the Villa at exactly 2 pm and went straight to the President's office but did not meet the president on seat.
The president had gone to the Mosque straight from the Council chamber where he presided over a meeting of the Federal Executive Council.
He came out immediately after the prayer to meet with Mr. Jonathan.
This is the fourth time Mr. Jonathan is visiting his successor.
He was at the Villa in August and November last year and in June this year. He did not address the press on either occasion.