A student tried to jump from one rooftop to another in the early hours of the morning, in an attempt to impress a girl he had met hours earlier.
He failed in his attempt and instead got stuck in a tiny gap between the two buildings in Pittsburgh, Pennsylvania, USA.
Seeing that he was in trouble, the girl called emergency services, who managed to pull the young man out of the 16-18 inch gap, according to reports.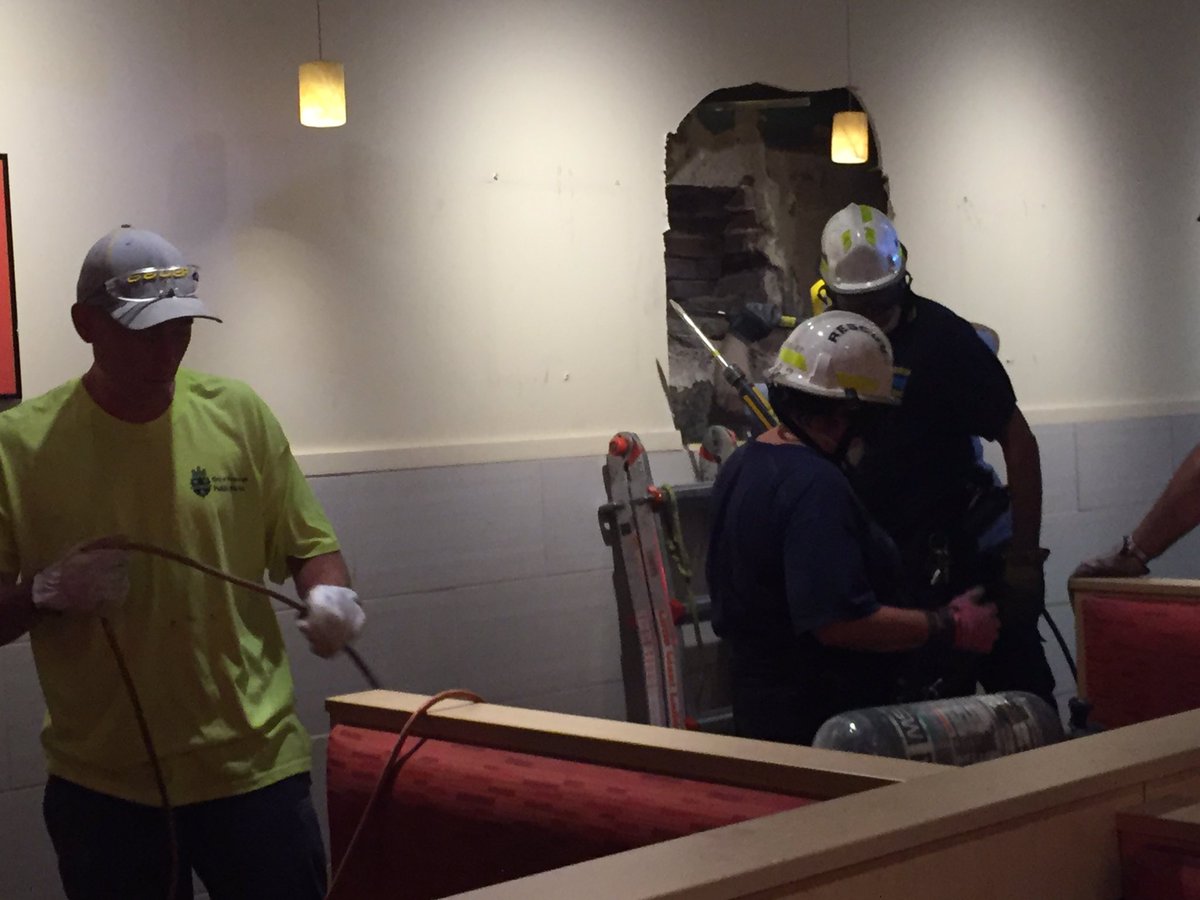 After a four-hour operation, paramedics and police were able to free him.
The University of Pittsburgh student fell three stories but has been described as being in 'fair condition'.
He was eventually carried out on a stretcher with a suspected broken ankle, but managed to give two thumbs up to the girl he wanted to impress.
Pittsburgh public safety director Wendell Hissrich said: "It appears there were three walls that we had to go through and also we had people on the roof, one of the paramedics did rappel down the three stories to render assistance and to get a landmark as to where he was.
"He was alert and talking. Obviously, he was here for three and a half to four hours, so he was numb."
Fellow student Anthony Demaio added: "I think he is an idiot for doing it, but at least he got the girl."