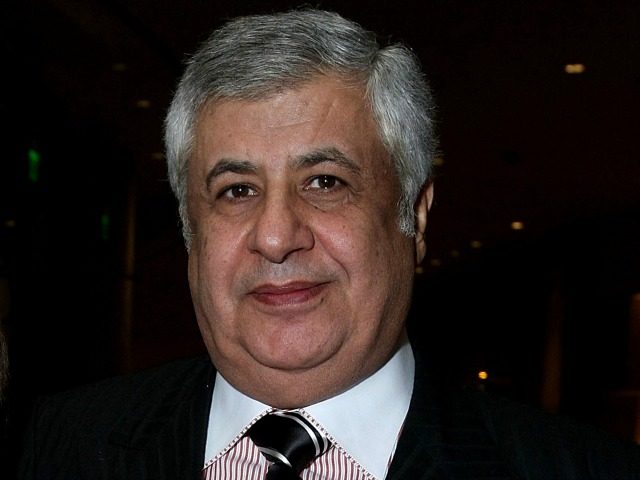 A Nigerian-Lebanese billionaire who donated millions to Clinton-family nonprofits was denied a visa to enter the United States last year on terrorism-related grounds, according to reports.
Gilbert Chagoury, who donated millions to the Clinton Foundation and in 2009 pledged $1 billion to the Clinton Global Initiative, was denied entry last summer amid a review of his ties in Lebanon to Islamist militant group Hezbollah.
Hillary Clinton, was involved in a scandal during her tenure as Secretary of State for using private emails instead of official email.
The latest batch of emails sent and received from Clinton's private email server were released this month.
A report from the Associated Press found that more than half of Clinton's meetings or phone calls with government outsiders were conducted with donors for the Clinton Foundation. And Clinton's ties with Chagoury heightened scrutiny.
Several of the documents showed that the Department of State considered buying land for a U.S. Embassy in Nigeria from Chagoury after Clinton's tenure ended.
Clinton's ties to Chagoury raised several red flags after it came to light that Chagoury had been denied entry into the U.S. last year because of a suspected affiliation with Hezbollah through Lebanese politics.
The Trump campaign quickly renewed its call for a shutdown of the Clinton Foundation.
"The fact a major Clinton Foundation donor was denied entry into the US over ties to the terrorist group Hezbollah is deeply troubling, especially when this individual had access to top aides at Hillary Clinton's State Department," said Trump spokesman Jason Miller on Sunday, calling for the release of Clinton's schedules and the shutdown of the charity.