Kenyans and Nigerians are at it on Twitter. There have been series of tweet jabs exchanged between citizens of the two countries.
It all started when Christain Dela, a TV presenter in Kenya took a swipe at Nigerians following Mark Zuckerberg's visit to the East African nation.
Dela posted that Nigerians were making "a lot of noise" about the Facebook founder's visit like "he wasn't going to visit any other country".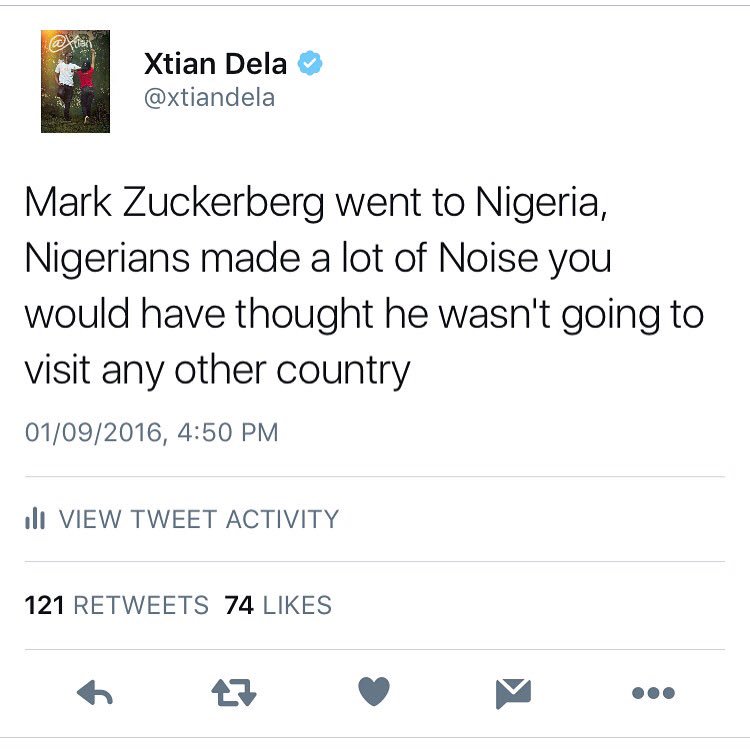 Here are ten tweets you may find hilarious in the twitter battle:
[tie_slideshow]
[tie_slide]
World's apart #KenyaVsNigeria pic.twitter.com/aDlC35UNED

— EDGAR KIMUTAI (@EdgarKimutai) September 3, 2016
#KenyaVsNigeria
When God said let their be light.. where were Kenyans? pic.twitter.com/Tcl8PqH4Py

— Ogundare Tobi (@DrChristcentric) September 3, 2016
https://twitter.com/CLASSICNAIJA247/status/772012153968746496
When you are the First Person ro do agricultural Science in Nigeria. #KenyaVsNigeria pic.twitter.com/dgPEgoxAyy

— Evanson Musembi (@evanson_musembi) September 3, 2016
https://twitter.com/yahboiselfie/status/772005042517835776
[/tie_slide]
[tie_slide]
Kenyans are so black they have no bright ideas #KenyaVsNigeria

— ✨Vally B ✨ (@Vall_erie) September 3, 2016
https://twitter.com/AdForumCo/status/772002785688752128
#KenyaVsNigeria I'll just leave this here. https://t.co/lQ0dJ58qH1

— Noor Ali™ (@Owenitoz) September 3, 2016
'Pause' for a Camera?
BLOOD OF GOD!
NIGERIA 10 – KENYA 0#KenyaVsNigeria https://t.co/ZklFJbzT8z

— Ruthless Analyst (@RuthlessAnalyst) September 3, 2016
https://twitter.com/marthie_E/status/771999446620049408
[/tie_slide]
[/tie_slideshow]