Civil aviation authorities in the Emirates on Saturday prohibited the use of Samsung Galaxy Note7 mobile devices on their flights.
Emirates banned its use on all its national carriers because of the risk of batteries exploding in the 'phablet' smartphone.
A statement issued by Emirates read, "The General Civil Aviation Authority has banned operating, charging and carrying in bags the Samsung Note 7 on board national carriers' flights."
Samsung last week suspended sales of its latest flagship smartphone and announced a recall of 2.5 million units already sold, after faulty batteries caused some handsets to explode during charging.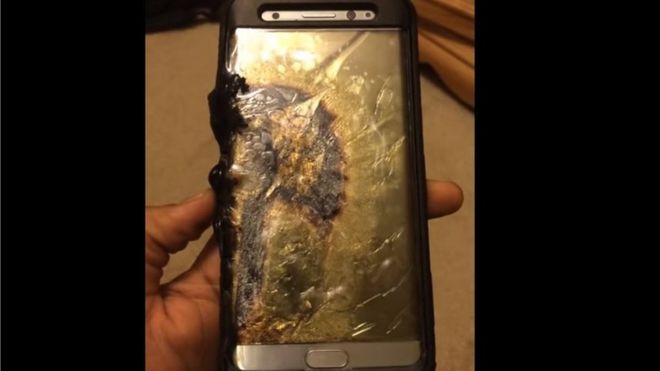 Since then, airlines or air safety agencies around the world have warned passengers against using them on flights.