The Etisalat U15 Cup will kick off on Tuesday in Ibadan, Oyo State.
The Etisalat U15 Cup is a national grassroots football competition aimed to connect, engage and promote young football talents. It was created to promote grassroots football around the country.
The 2016 edition will start with state competitions where various schools will compete at the state level to win a spot at the regional group stage. The state winners will compete at the regional stage where 8 teams with the highest points will qualify for the National Finals happening in Lagos in November.
Goal reports that the Ibadan leg of the playoffs takes place at the Lekan Salami Stadium.
The 2016 season is the third after two successful seasons.
Niger College (Edo), Asegun Comprehensive High School (Oyo) and Ife Oluwa Middle School (Osun) will be returning to the competition after making their debuts in the 2015 edition of the tournament.
The rest of the participants in Ibadan are newcomers to the playoff. They are: Ipako Junior High School, (Lagos), NUD High School Isabo(Ogun), Christ School, (Ekiti), Preston International College (Ondo).
Competition organisers are expected to bus students to the venue for the trophy tour and kick-off match.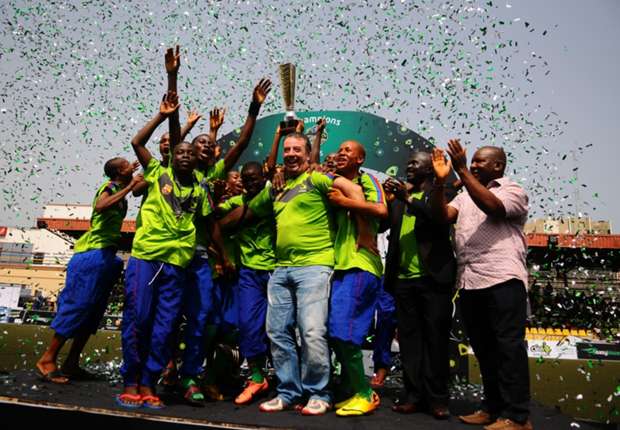 The maiden edition of the competition in 2013 was won by Keke Senior High School, Ijaiye, Lagos and the school was rewarded with N1 million cash prize and an all-expense paid trip to the United Arab Emirates (UAE), while the 2nd edition was won by Government Secondary School, Owerri, Imo State going home with the star prize of N2 million educational award and N50, 000 each to players of the winning team.