The English Premier League (EPL) has sold its TV rights for around US$700 million, its biggest ever overseas deal, according to reports.
The league sold the rights to PPTV, a Chinese peer-to-peer streaming video freeware, in a three-year deal from 2019 according to the Associated Press.
Streaming site PPTV is part of Suning, the retail company that recently bought Italian club Internazionale.
The English premiership is arguable the world's richest football league, and it has sold its rights cheaply to China in the past in a bid to boost interest.
The current deal with Super Sport Media Group is said to be around US$18 million to US$20 million a year.
The move comes as China looks to make sport an important part of the economy and after President Xi Jinping demanded the country become a football power.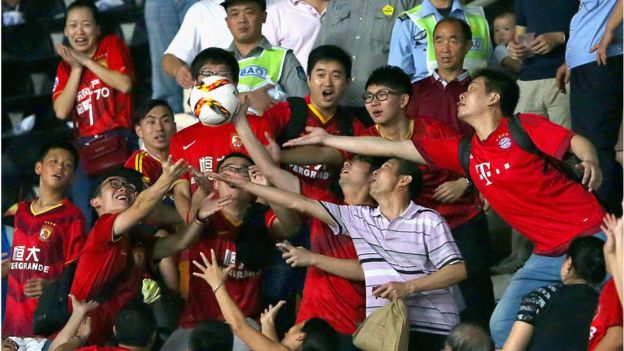 The Chinese Super League shocked world football by embarking on a massive transfer spending spree. It was able to attract high profile players and coaches.
The league has attracted investors and companies to buy teams and TV rights, agree sponsorship deals, set up streaming platforms and other endeavours.
PPTV and Suning also bought rights to Spain's La Liga last year.
The EPL claims to have 174 million fans in China, according to their research.