An Indian businessman and politician spent around $74 million on his daughter's wedding in what has attracted the world's attention amid ongoing cash flow crisis in the country.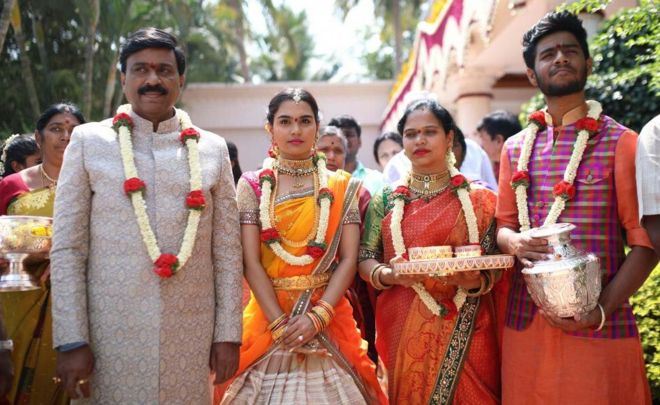 Gali Janardhana Reddy spent the amount on his daughter Brahmani's wedding which will last for five days after kicking off on Wednesday at Palace Grounds in Bangalore.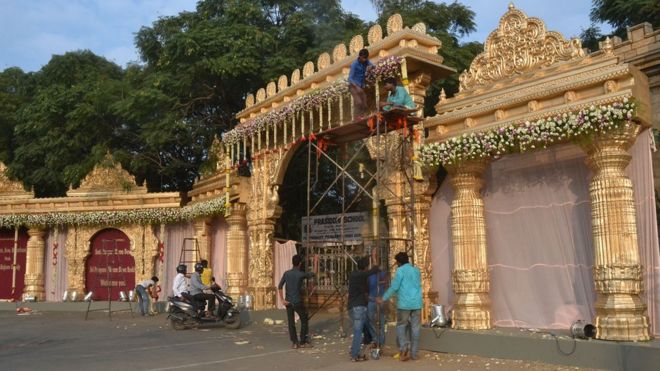 Sets resembling ancient Hindu temples were built in which to conduct the ceremonies
Bollywood stars are reported to be expected to perform in the ceremony which had its invitations gold-plated.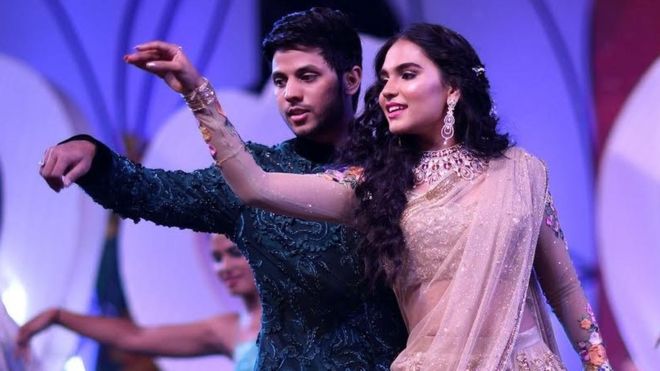 Such extravaganza has drawn attention internationally from critics who have described it as an "obscene display of wealth".
According to reports, Janardhan Reddy has spent over 50 million Indian Rupees on the invitation cards only which has an LCD screen inside it that gets alive with a text announcing "Bramhani Weds Rajeev Reddy" followed by a song and dance by the Reddy family.
Brazilian samba dancers were just one of the many shows put on for the guests at the wedding.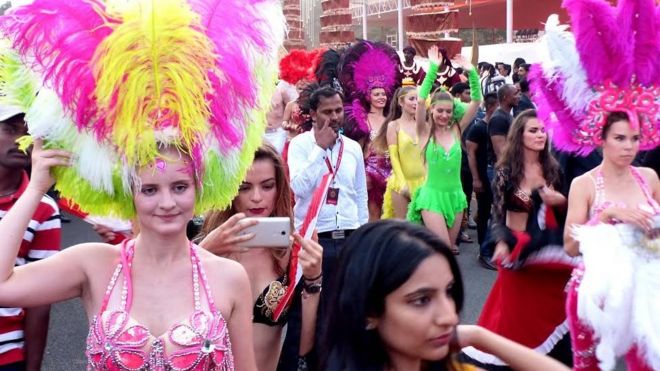 The bride's wedding sari alone cost 170 million Indian Rupees ($2.5m) and she wore jewelry worth 900 Million Rupees ($13m), reports said.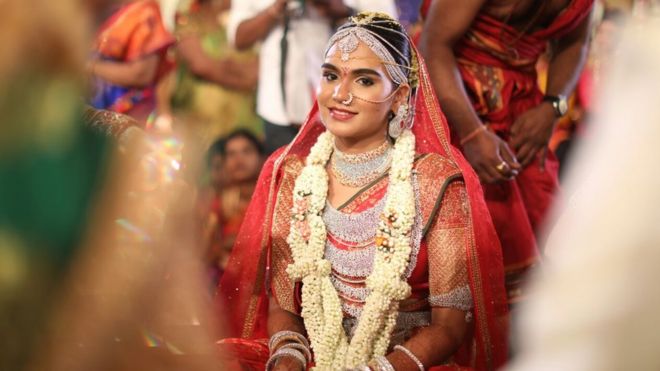 The wedding kicked off days after the Indian government announced it would scrap 500 and 1,000 rupee notes in a crackdown on undeclared wealth.
It had over 50,000 guests in attendance. Reports said 2,000 taxis ferried guests to and from the venue and 15 temporary helipads were set up to fly in special invitees.