A powerful earthquake hit New Zealand, the US Geological Survey announced on Sunday.
The 7.8-magnitude tremor rocked damaged buildings and triggered a tsunami which saw people in coastal areas fleeing to higher ground.
The ministry of civil defence, responsible for emergency management in New Zealand, described the tsunami as "an event of life-threatening or national significance".
The shallow tremor was centred some 90km north of the South Island city of Christchurch and was felt throughout the country.
Although no injuries were reported, there were reports of widespread damage, with electricity and phone services cut in many areas.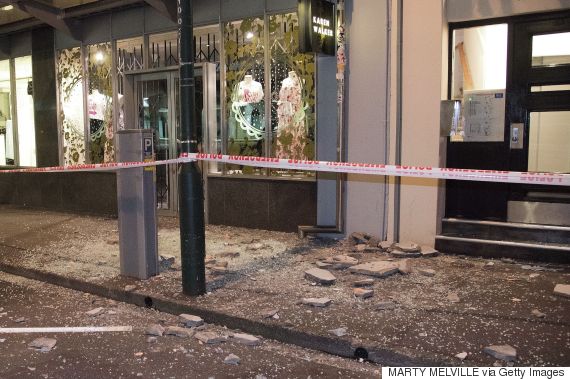 Monday's quake, struck at 12:02am local time and was 23km deep, the US Geological Survey said after revising its initial estimate which had rated the tremor slightly weaker but much shallower.
Christchurch, the biggest city on New Zealand's South Island, experienced a 6.3-magnitude quake in February 2011 that killed 185 people and caused widespread damage.
New Zealand sits on the "Ring of Fire," an arc of seismic faults around the Pacific Ocean where earthquakes are common.