Cuba's long-time leader Fidel Castro passed away on Friday in a hospital in Havana.
Leaders from around the world have been offering their condolences to the Revolutionary.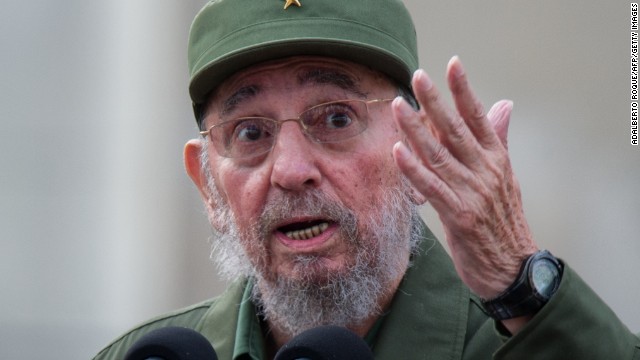 Castro was demonised by the United States and its allies but admired by many leftists around the world, especially socialist revolutionaries in Latin America and Africa.
Here are some posts from around the world:
#NelsonMandela Foundation sends deepest condolences to the people & government of Cuba on passing of Fidel Castro https://t.co/5R3ySxl3MA pic.twitter.com/YeLt2zaw7f

— NelsonMandela (@NelsonMandela) November 26, 2016
Fidel Castro was one of the most iconic personalities of the 20th century. India mourns the loss of a great friend.

— Narendra Modi (@narendramodi) November 26, 2016
A 60años de la partida del Granma de México parte Fidel hacia la Inmortalidad de los que luchan toda la Vida…Hasta la Victoria Siempre… pic.twitter.com/wjLS9ngzA5

— Nicolás Maduro (@NicolasMaduro) November 26, 2016
Se fue un grande. Murió Fidel.
¡Viva Cuba! ¡Viva América Latina!

— Rafael Correa (@MashiRafael) November 26, 2016
Fidel vivirá siempre en los corazones de los pueblos solidarios que luchamos por la justicia, dignidad y fraternidad.

— Salvador Sánchez Cerén (@sanchezceren) November 26, 2016