A giant rooster statue bearing an intentional resemblance to U.S. President-elect Donald Trump has been fixed in a shoping mall in China.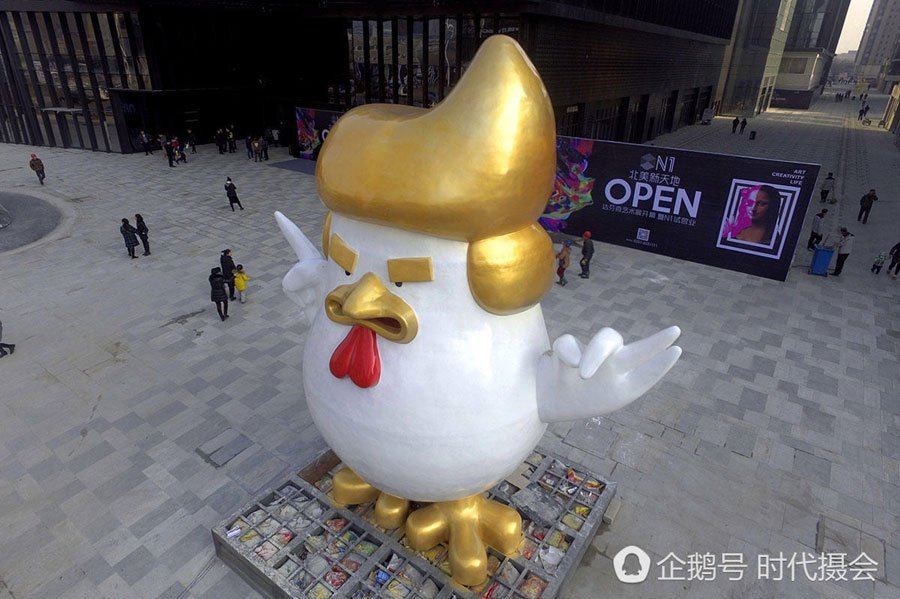 The rooster statue, which celebrates the Year of the Rooster outside the N1 ArtWalk Mall in Taiyuan, Shanxi Province, was designed with Trump's signature hairstyle and hand gestures in mind, the People's Daily reported.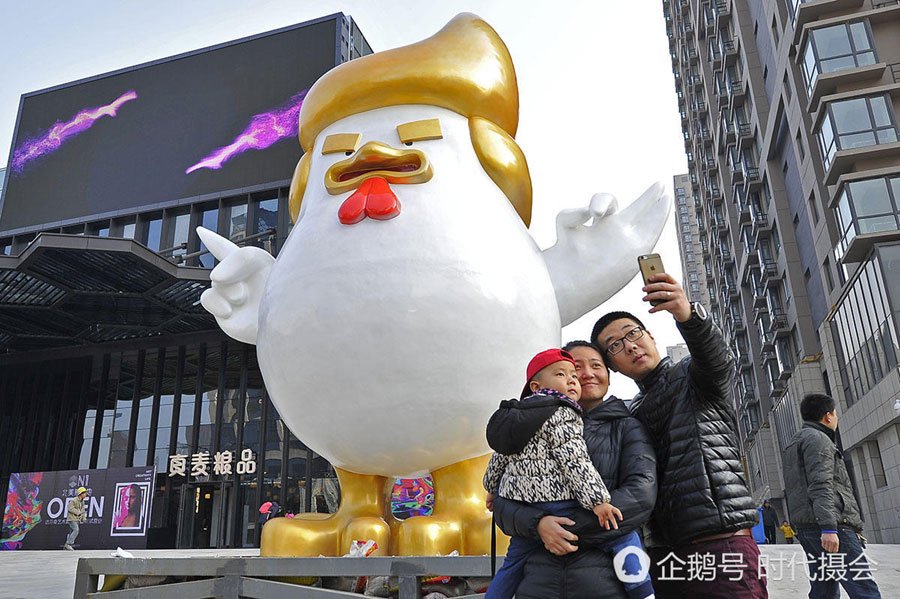 Cao Mingliang, deputy director of the planning department for the mall, said the shopping center's owners commissioned the statue, which will serve as its mascot.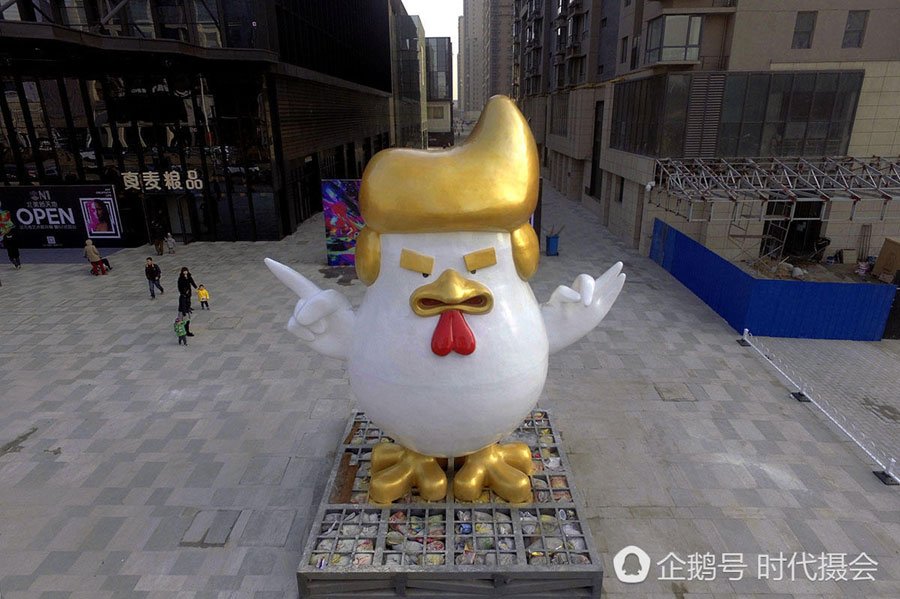 Some stores have started selling replicas of the rooster, which range in price from $57 to $1,739 for a 32-foot-tall statue.
"I think the rooster is very cute and funny, the hairstyle and eyebrows look very much like Donald Trump. I'm sure it will attract a lot of customers," Wei Qing, whose business is selling replicas of the Trump rooster, told CNN.
China's fascination with birds that look like Donald Trump is nothing new. Previously, pictures of a bird at a Chinese Zoo went viral due to its resemblance to Trump.