Gambian president-elect Adama Barrow will remain in neighbouring country Senegal until his swearing-in ceremony, the state-owned Senegalese news agency APS reported Sunday.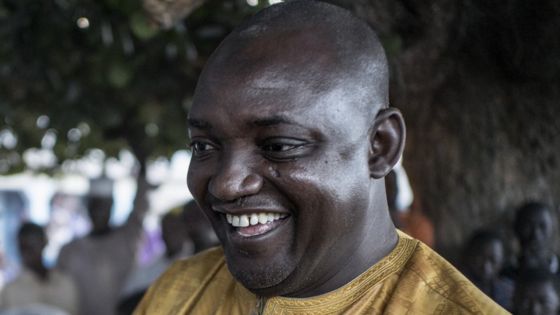 The swearing-in is due to take place on Thursday, but supposed outgoing President Yahya Jammeh has challenged the result of the December 1 election at the Supreme Court.
Barrow arrived in Dakar shortly after midnight on Sunday according to APS.
The agency said Senegalese President Macky Sall had accepted to host Barrow at the request of the Economic Community of West African States (ECOWAS) at a Franco-African summit in Bamako, Mali's capital, on Saturday.
ECOWAS had set Thursday as a deadline to try to resolve the Gambian political crisis.
Jammeh's refusal to concede defeat has sparked fears of violence in the West African country.
A statement from Barrow's office said Jammeh's meeting with Nigerian President Muhammadu Buhari and other ECOWAS representatives was "unproductive."
The talks with ECOWAS came several hours after Gambia's ruling party filed a motion with the Supreme Court to prevent Barrow from being sworn into office on Jan. 19.