Edson Arantes do Nascimento, better known as Pele, was born on Oct. 21, 1940. However, according to the man himself, Pele insists he was born on the 23rd. And so the legend begins. Perhaps more important than when he was born, is where he was born. The son of a nation that has come to embody the very flair and essence of the game of soccer, the Brazilian is revered as the greatest soccer player of all time. In 1999, he was voted Football Player of the Century by the International Federation of Football History & Statistics. In that same year he was also crowned Athlete of the Century, by the International Olympic Committee.
Pele netted 1,281 goals throughout his career, and he was the driving force behind Brazil's three World Cup victories in four finals appearances between 1958-1970. Check out, 6 Things You Didn't Know About Pele.
When Pele saw his father crying after Brazil lost the 1950 FIFA World Cup to Uruguay, he told him: "Don't worry. One day I'll win it."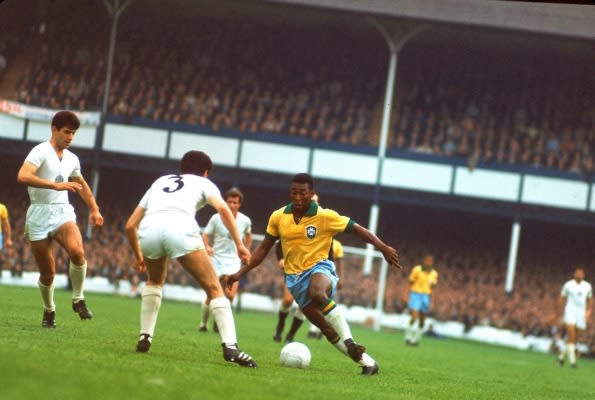 "Stand back, yo, I got this." Do you think even Pele knew that he wouldn't just win it once, but three times? Perhaps seeing how much the loss meant to his father was the beginning of what would be one of the greatest stories in the history of sports.
His presence in the U.S. helped boost the average NASL attendance by almost 80 percent.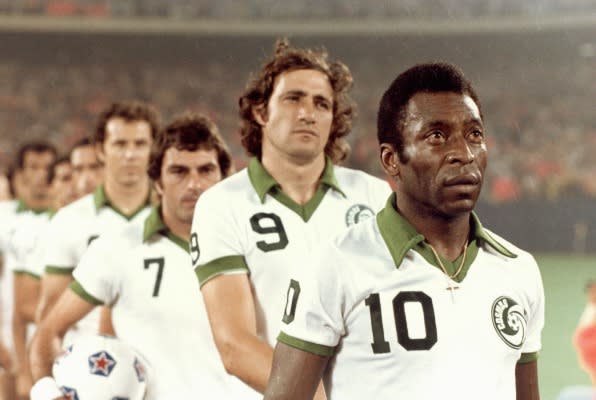 A closer look at the numbers shows that attendance rose from about 7,597 people in 1975, to 13,584 in 1977. Only an attraction like Pele could cause such a drastic rise in attendance. It's fair to say that Pele's time with the Cosmos paved the way for soccer to take serious hold in the United States in the decades to come.
"Pele's Soccer" launched for Atari in 1980.