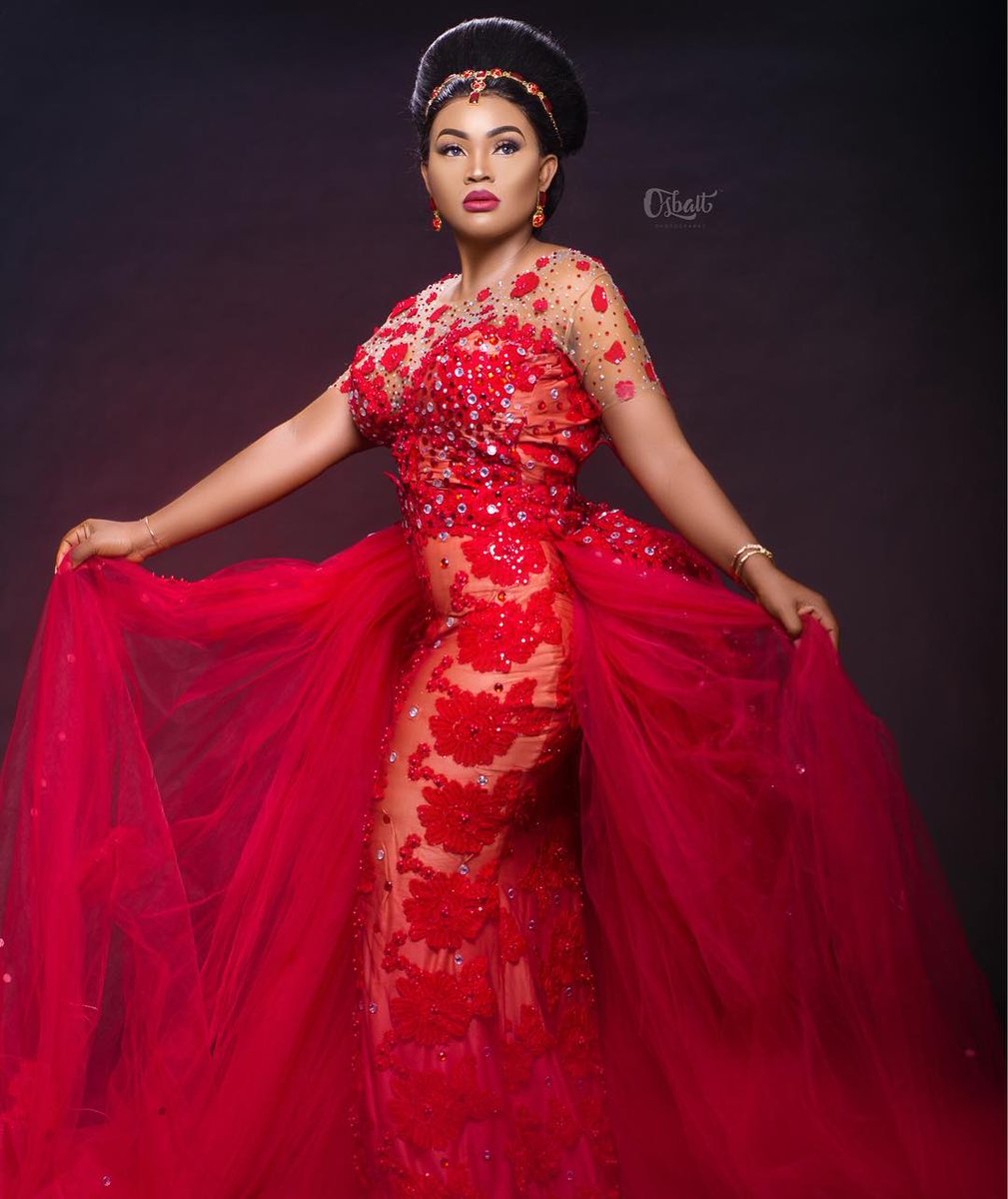 You all won't believe this but news making waves claims that a female Nigerian Tailor gave Mercy Aigbe her Client's wedding reception dress to wear for a shoot & lied to her client that the dress is missing.
In simple English, Mercy Aigbe allegedly borrowed a dress from a tailor for her 40th birthday photo but the dress was actually an innocent girl's wedding dress and the tailor had lied to the girl that her dress wasn't ready.
Nigerians on social media are so pissed off about it that they're just baring their disgust everywhere on different social media platforms.
One Twitter user wrote:
The audacity. The guts. The lack of fear. I salute the designer. Surely she must have known the bride would see the dress on mercy Aigbe yet she had no qualms. Such bravery. Or maybe I should say such callous and dangerous pomposity

— Prof Ogom (@OgomV) January 1, 2018
Another wrote:
From now on, Mercy Aigbe Is Canceled!
Cos she can't say she's not aware that's someone's wedding dress.
Let me first of all delete all my business mentions to her.. I don't deal with Snakes!

— Abimbola Abio Idrees .O (@SenatorAbio) January 1, 2018
But seriously tho, what are we going to do with Nigerian tailors???