Self acclaimed Egberi Papa 1 of Bayelsa, Timaya is one of the few Nigerian celebrities with massive followers but doesn't follow anybody.
The DM Records dance hall king is however on our headline today after he made a statement through his Instagram page.
With over one million followers, Timaya since 2016 finally finds one person worth following on instagram @kingperryy.
Who is King Perryy (@kingperryy) ?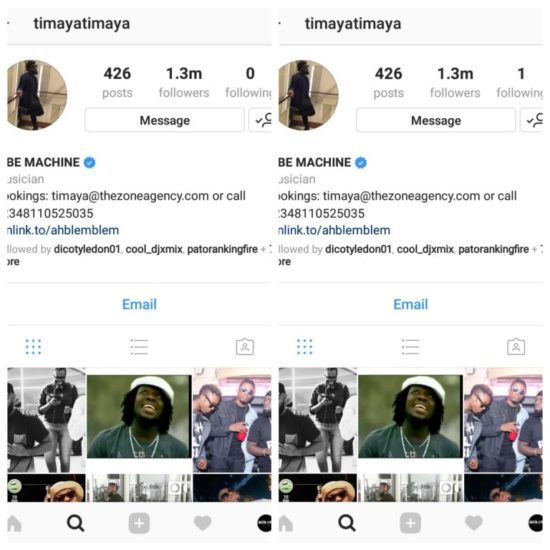 source: Instagram