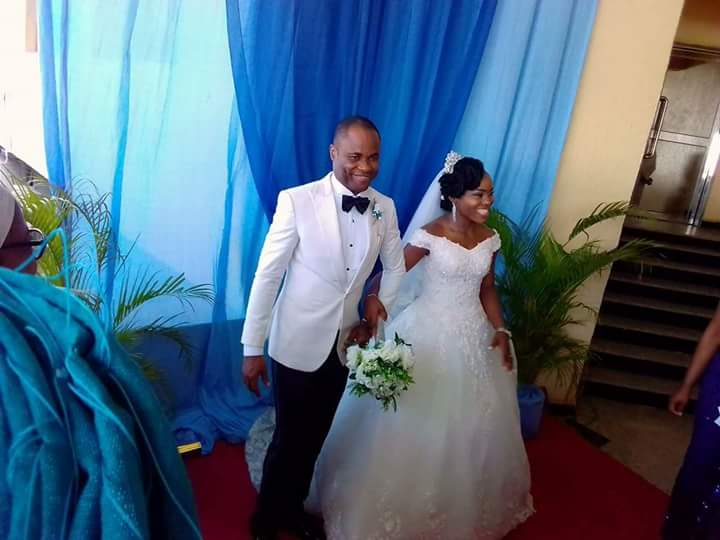 T
he groom in the photo is
Rev Patrick Edet, who resigned as a Catholic Priest. He tied the knot with his fiancee, Inyene Akpan in Akwa Ibom on Saturday and t​he traditional wedding held on Friday.
Popular Uyo-based cleric and radio preacher, Rev. Fr. Patrick Henry Edet, who ​​is now a married man, last year stated that the resignation marked the beginning of 'freedom' for his spirit and soul. His words:
"From today henceforth, I cease to be a Catholic Priest, in my spirit and in my soul.

​"​I forgive those who will criticize me, I live for God. I seek freedom for my soul. As I leave, I leave smiling I am so happy that I am free."
Congrats to him.