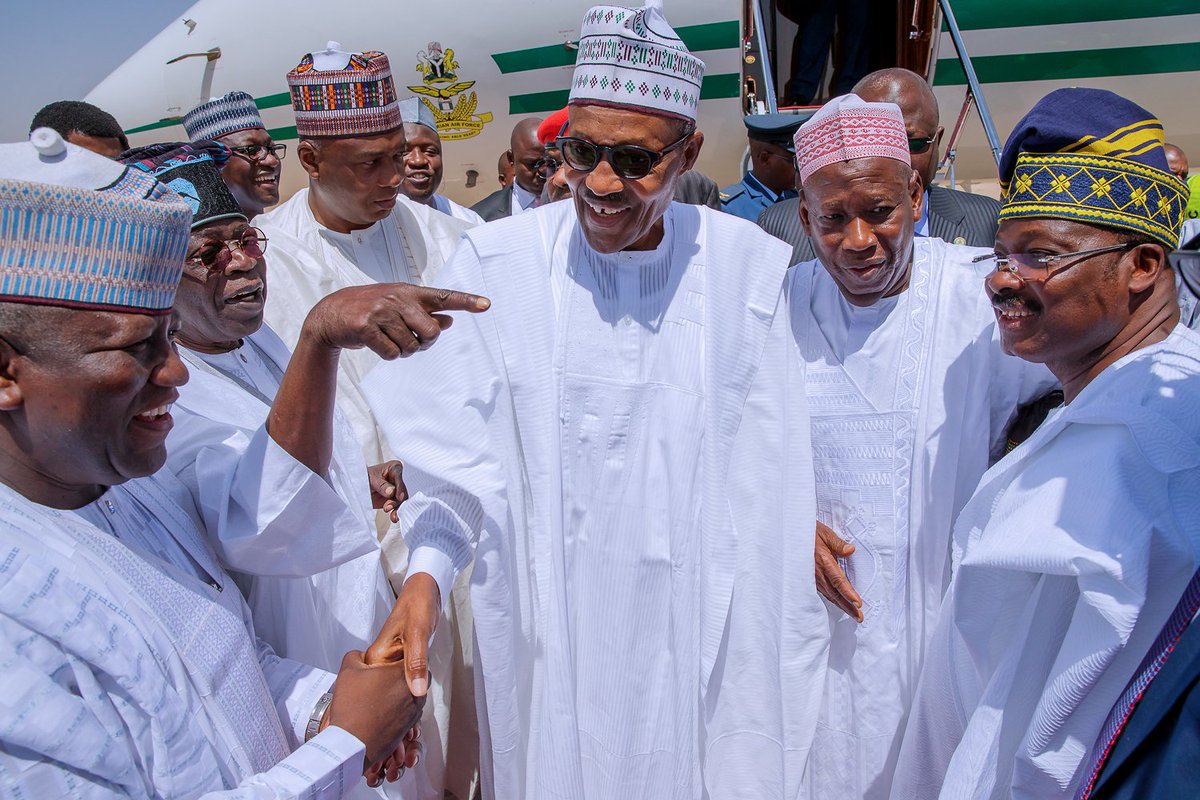 The 'who is who' of Nigerian politics including President Muhammadu Buhari were  yesterday in Kano for the wedding of the children of Governor Ajimobi and Governor Ganduje.
Many Nigerians were very angry with the president and took to social media to pour out their anger and frustration. According to them, the president was yet to visit Dapchi in Yobe state, where over 100 girls were take hostage by members of the Boko Haram group. Buhari hasn't also visited Taraba, Benue where hundreds of Nigerians were killed by Fulani herdsmen, but could attend a wedding in Kano.
However, some people in Buhari's government have said Buhari is an adult and has the right to be anywhere he wants to be. What's your take???