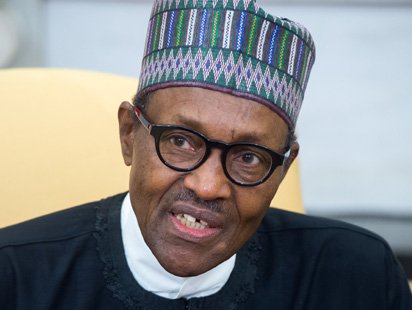 Reno Omokri,  former aide to ex-President Goodluck Jonathan, who is one of the most outspoken critics of the President Muhammadu Buhari administration, has said only someone like Buhari who enjoys backwardness can idolise Abacha. According to Mr Omokri Nigeria made its best ever improvement on Transparency International's Corruption Perception Index, moving eight places forward from 144 to 136 in 2014 under Jonathan.
In an interview with Punch, Omokri said Buhari government's persistent blaming of President Jonathan for the looting is not justified without facts. He said;
Thank God it was an All Progressives Congress senator that got up on live television and revealed that this administration has borrowed more money in three years than the Peoples Democratic Party borrowed in 16 years, yet what has been the impact?

Till today, no one in the Buhari administration can point to even one project that the President Buhari-led government has initiated, started and completed in three years except the Daura helipad which was built for the President's own use. Great leaders think of the people they lead. It is weak leaders, like Buhari, who think only of themselves.

President Buhari is an ungrateful beneficiary of President Obasanjo's good governance. He is an ingrate for saying he is paying Obasanjo's debt. Obasanjo did not spend $16bn on power. Obasanjo actually paid all our foreign debts and left a total reserve of $67bn. It is Buhari who has borrowed more in three years than the PDP borrowed in 16 years.

Buhari is a plague on this nation. Never since the civil war have we had death on so wide and so high a scale. How many of us will still be alive if Buhari is re-elected in 2019? You or your family may be next!
On Buhari's praise for late head of state, Sani Abacha, Mr Omokri said;
It is only someone like President Buhari, who enjoys backwardness, who has no sense of decency or decorum or even shame, that can idolise such a thoroughly nasty piece of work like Abacha!
In a twitter post today, Omokri also lambasted the president and the Economic and Financial Crimes commission, EFCC for just initiating a probe against ex president, Olusegun Obasanjo.
For 3 years Buhari has been in power. It is only after Obasanjo rejected his reelection agenda that EFCC, whose chairman publicly wears Buhari reelection lapel pin, decided to probe Obasanjo. If you still believe there is an anti corruption war, you need spiritual deliverance!

— Reno Omokri (@renoomokri) May 26, 2018