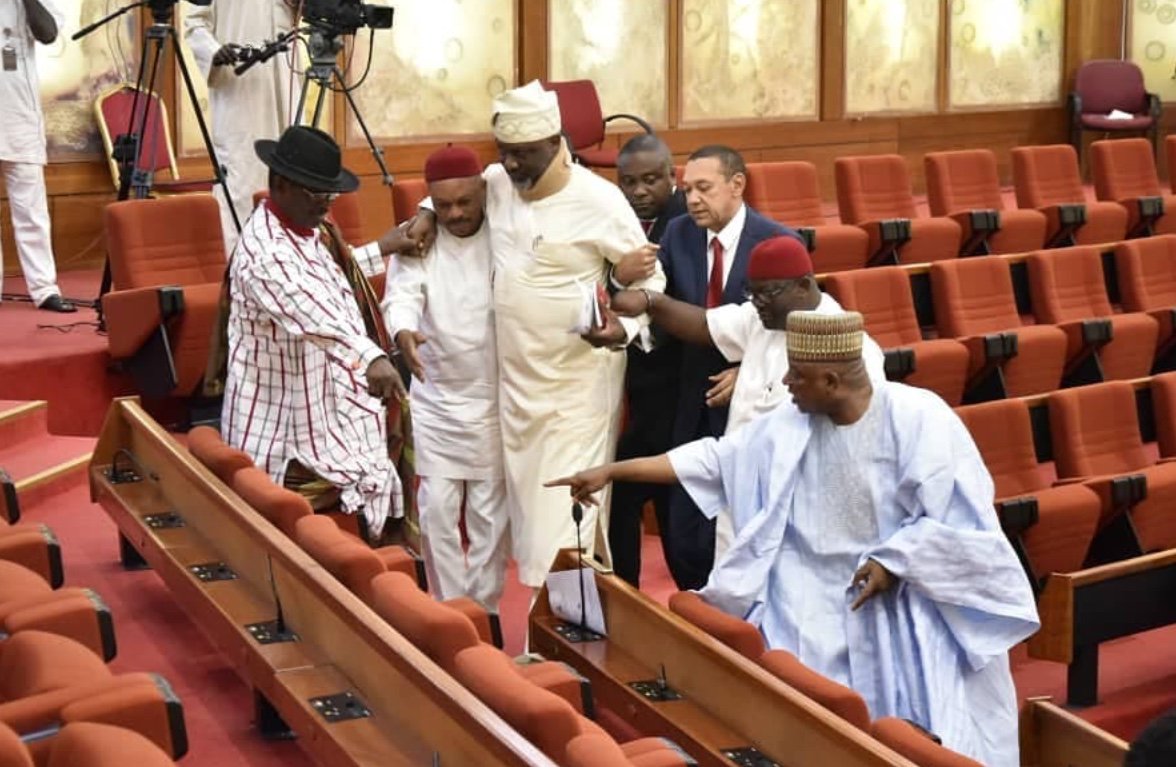 Lawmaker representing Kogi West Senatorial District, Dino Melaye, stirred a lot of reaction after he attended plenary on Wednesday in a cervical collar and supported himself with a walking stick.
However the drama came to full play, when the senator asked that  another seat be provided for him at the side of the minority PDP section of the chamber, as he was no longer comfortable on the APC side.
"I have a special request from you, Mr. President, that because of the trauma I went through and I am still going through, I want to seek your indulgence that you will call on the sergeants-at-arms to look for a comfortable seat for me on this side (pointing at the PDP roll) of the divide because I am no longer comfortable sitting here.
Melaye, again dragged attention to himself after he said he couldn't walk and needed aid during plenary(as seen in photo above) but was seen walking unaided as soon as plenary was over. See photo below;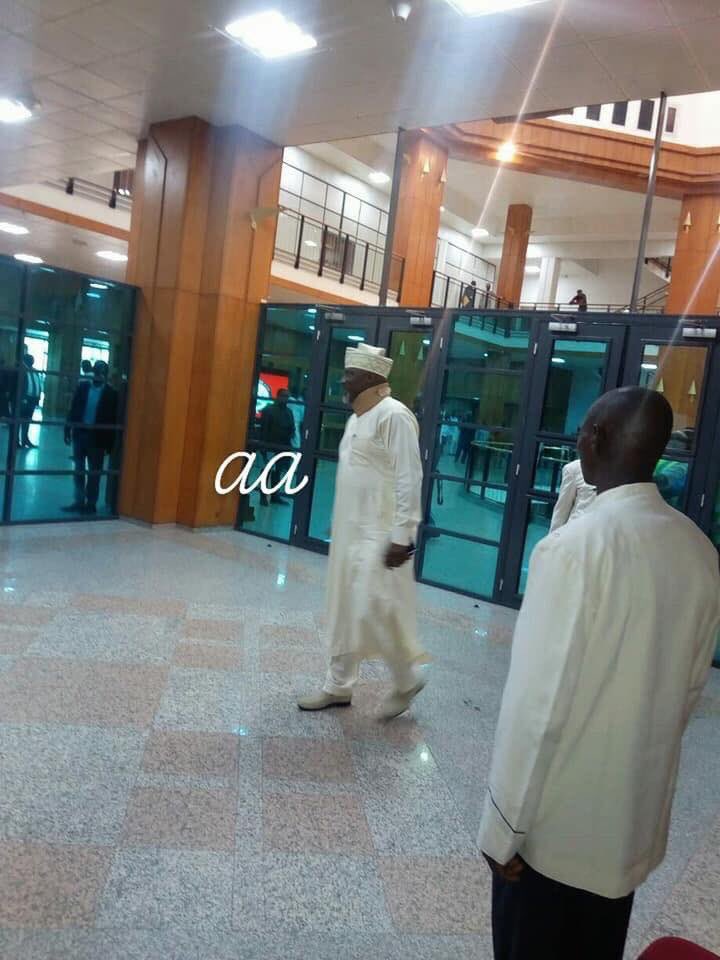 See how Nigerians reacted
I don't need Einstein to prove to me that our @HouseNGR @NGRSenate members are 65% of our problems. I mean after 8 yrs as Governor they come back to house to secure their loot then fall sick when ensnared by their acts. @OfficialPDPNig and @APCNigeria watch as nemesis soon calls.

— Ikenna Vincent (@29_Ikenna_day) May 31, 2018
So many of those called leaders are not worthy to be called leaders that why Nigeria is not moving forward many of them are too selfish.

— Adesegun Adekunle (@kunleshbaba99) May 31, 2018
Most of our senators re professional nolly wood actors they should just go n take a role in d movie industry n face their calling n leave d affairs of Nigeria alone

— Christiana Daniel (@danTiana42) May 31, 2018
I won't be surprised if he returns back as a senator or Governor because most of us in Nigeria plays too much with foolish sympathy game.

— Sunday Fortune (@sundayfortune) May 31, 2018