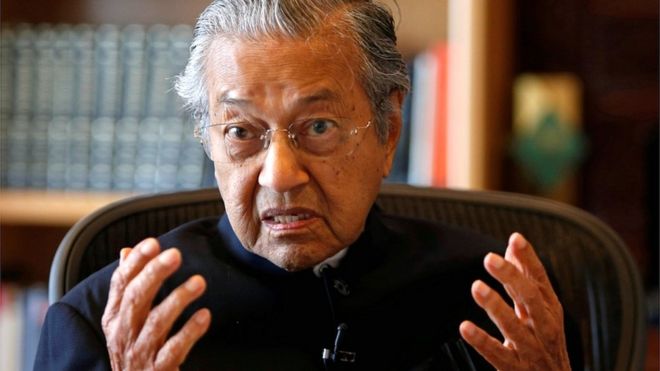 Senator Ben Murray-Bruce representing Bayelsa East in the Nigerian senate took to his Twitter handle, to congratulate newly elected Malaysian prime minister, Mahathir Mohamad.  The 92-year-old was sworn in after a shock win that toppled a long-ruling coalition mired in a $3.2bn corruption scandal and Mr Bruce hailed his election saying no one is too old to run.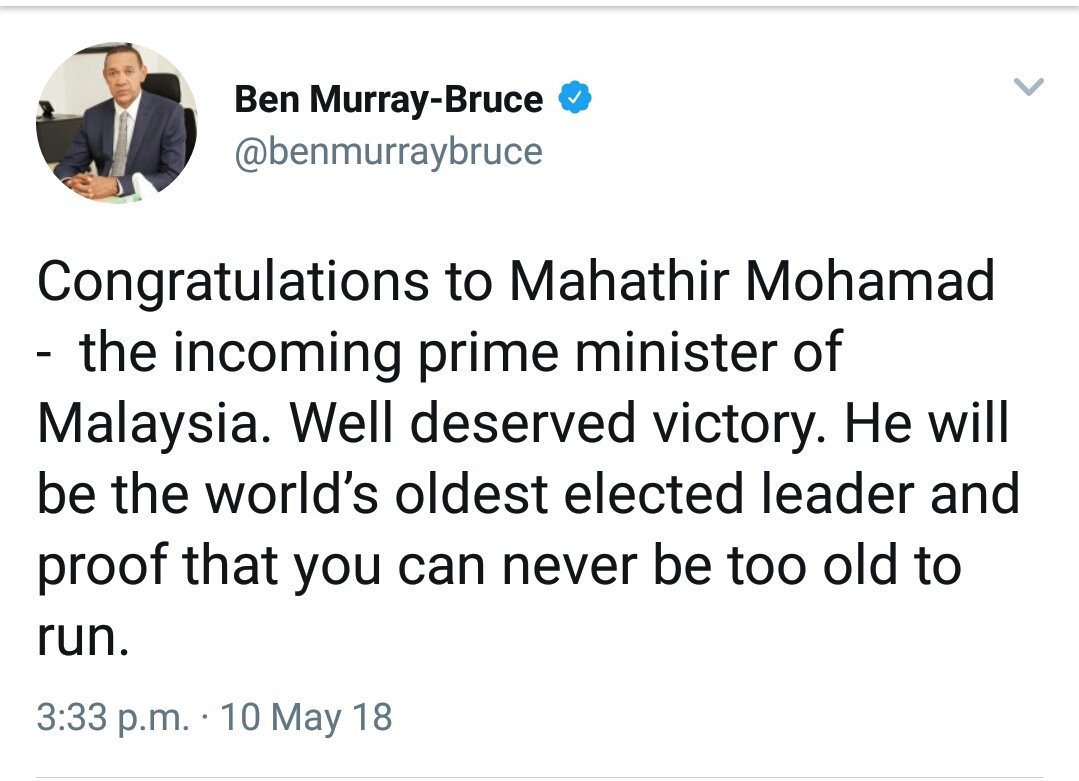 Some Nigerians who straight up detected the hypocrisy in the tweet, called out the 'Common sense' senator immediately. They attacked him for hailing a 92-year old  Mahathir Mohamad for coming to power and condemning a 75-year old Muhammadu Buhari as being too old to run.
Nigerians react
https://twitter.com/EmmanuelAniki/status/994588903205154816
https://twitter.com/lateef7311/status/994587795279745024
what a joke… yet you ask Buhari not to run on the account of age?????? what is wrong with you people????????????

— I am Femi Oladehin! (@femioladehin) May 10, 2018
Mahathir bin Mohamad, SMN DK is a Malaysian politician currently serving as the seventh Prime Minister of Malaysia. He is the member-elect of the Parliament of Malaysia for the Langkawi constituency in Kedah.