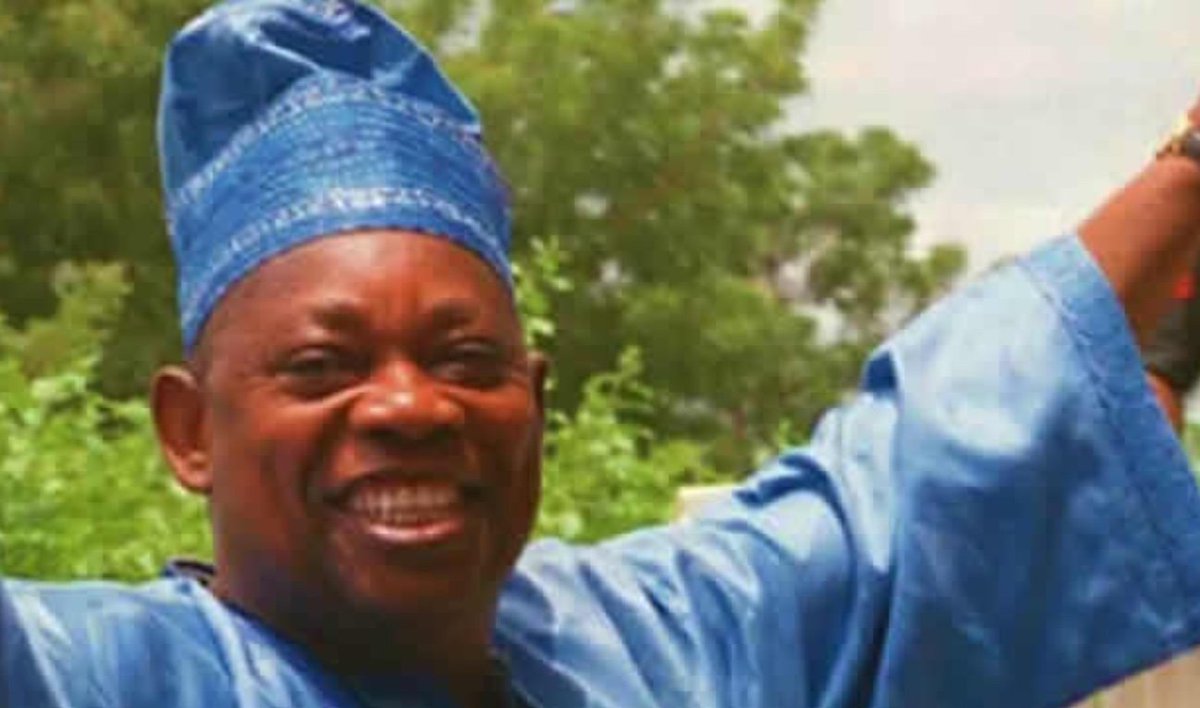 The late Chief Moshood Kashimawo Abiola has  been declared winner of the 1993 presidential elections by President Muhammadu Buhari. The president also announced that the Democracy Day would henceforth be marked on June 12 in honour of the late philanthropist. This is coming eight days (May 29) after the country celebrated Democracy Day.
In a statement, last night, Buhari said: "For the past 18 years, Nigerians have been celebrating May 29, as Democracy Day. That was the date when for the second time in our history, an elected civilian administration took over from a military government."The first time this happened was on October 21, 1979. But in the view of Nigerians, as shared by this administration, June 12, 1993, was far more symbolic of democracy in the Nigerian context than May 29 or even October 1.
"June 12, 1993 was the day when Nigerians in millions expressed their democratic will in what was undisputedly the freest, fairest and most peaceful election since our Independence. The fact that the then military government did not uphold the outcome of that election does not distract from the democratic credentials of that process.
"Accordingly, after due consultations, the Federal Government has decided that henceforth, June 12 will be celebrated as Democracy Day."Therefore, government has decided to award, posthumously, the highest honour of the land, GCFR, to the late Chief M.K.O Abiola, the presumed winner of the June 12, 1993 cancelled elections. His running mate as vice president, Ambassador Baba Gana Kingibe, is also to be invested with a GCON. Furthermore, the tireless fighter for human rights and the actualisation of the June 12 elections and indeed for democracy in general, the late Chief Gani Fawehinmi is to be awarded the GCON.
"The investiture will take place on Tuesday June 12, 2018, a date which in future years will replace May 29 as a national public holiday in celebration of Nigeria's Democracy Day."
See some reactions
I commend @MBuhari for announcing June 12th as our new Democracy Day. This is long overdue and I am pleasantly surprised.I also commend him for honoring Chief MKO Abiola, the winner of the June 12th 1993 presidential election, with the posthumus award of GCON.This is great news!

— Femi Fani-Kayode (@realFFK) June 6, 2018
That's a very welcome gesture from .@NGRPresident @MBuhari – this honor done Chief MKO Abiola. The symbolism of June 12 is huge for our Democracy. The sacrifice of the Abiola family was much and I do hope Mrs Kudirat Abiola is similarly accorded the honor due her. #History.

— Oby Ezekwesili (@obyezeks) June 7, 2018
June 12 declared as Democracy Day. Finally, Chief MKO Abiola got his well deserved recognition.

This is not about the Yorubas. This is celebration of a National Hero who won a free and fair election but was cheated.

— Wale Adetona (@iSlimfit) June 6, 2018
President @Mbuhari is a joke. In desperation for the Southwest vote, he has declared June 12, Democracy Day a d given MKO Abiola a post humous GCFR. What hypocrisy! This was a man who served Abacha while Abacha jailed Abiola. This was a man who praised Abacha, Abiola's jailer! pic.twitter.com/1GQswI3ikO

— Reno Omokri (@renoomokri) June 6, 2018