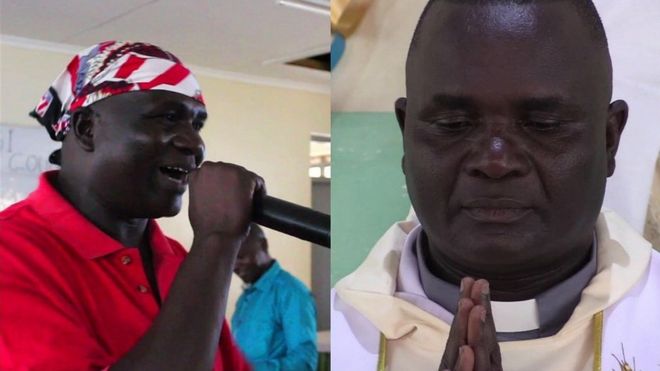 A Catholic priest in Kenya, who raps during sermons has been suspended from leading public mass for a year. What this means is that, he cannot be the main priest during public mass or administer Holy Communion, but is allowed to lead private mass.
According to the report, Father Paul Ogallo, who was nicknamed "Sweet Paul", had to "choose between being a rapper and a priest".
Bishop Philip Anyolo, of the Homa Bay Diocese in western Kenya stressed that the sacred and the secular could not mix. He added that the priest, who was suspended last month, now has a year to think about the seriousness of life as a clergyman.
The Kenya priest after mass, would change from his priest's robes into his rapper's outfit of T-shirt and bandana – However, 'Sweet Paul' says he became a rapper because he wanted young people to be entertained safely at the church, instead of at unsafe venues .