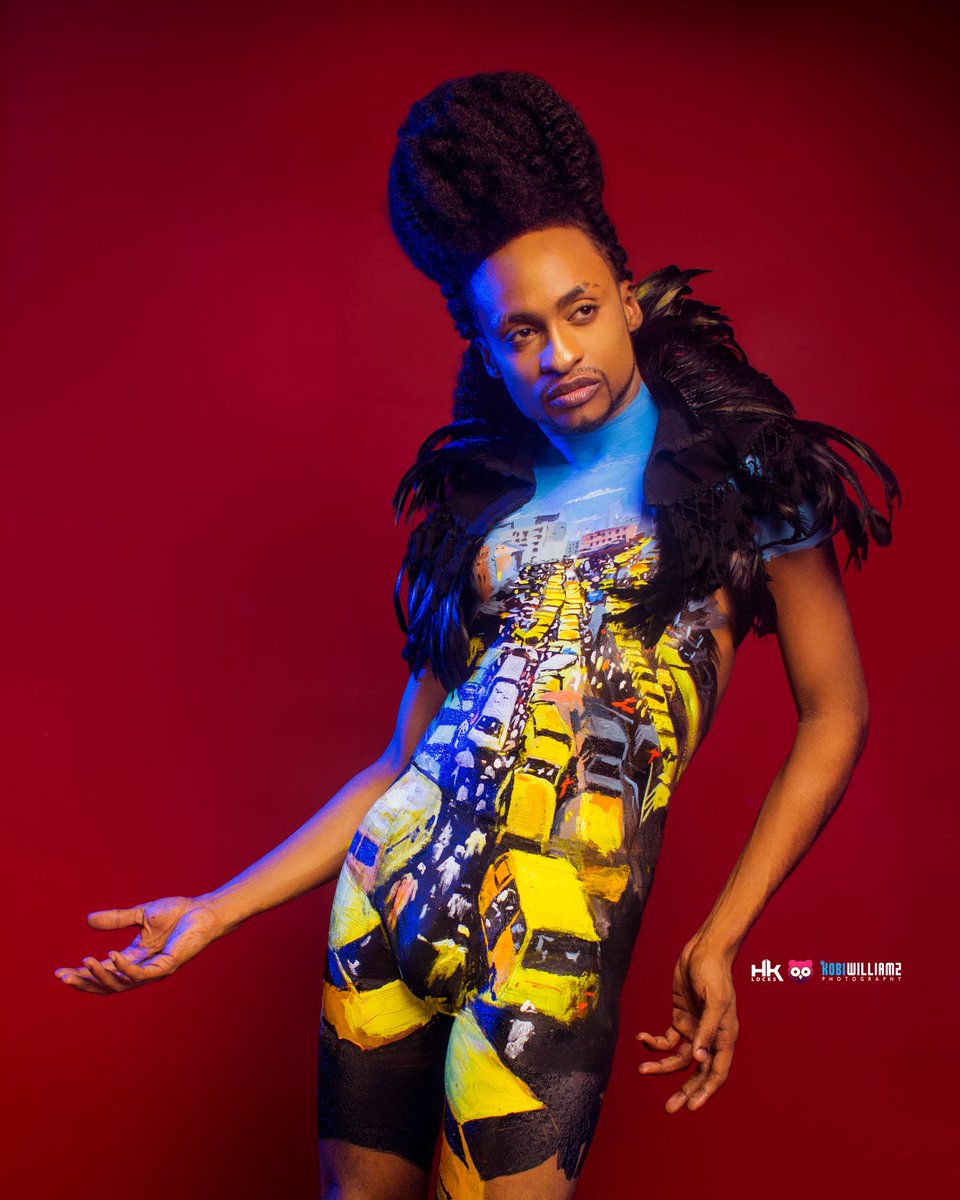 Denrele Edun, Nigerian media personality turned 37 today, June 13th. To mark the day, Denrele, known for his eccentricity, pulled another one on his fans and critics.
The birthday boy took to Twitter to share very creative photos of himself covered in paint. According to the VJ, the body art is a representation of his Lagos hustle.
He wrote
HAPPY 37TH BIRTHDAY TO ME! I present to you a Body Art Masterpiece of my LAGOS; My hustle! MY STORY IS REAL: most of my subj wil inspire, others wil provoke but each story of MINE wil challenge what u thot u knew about ME!
See more photos