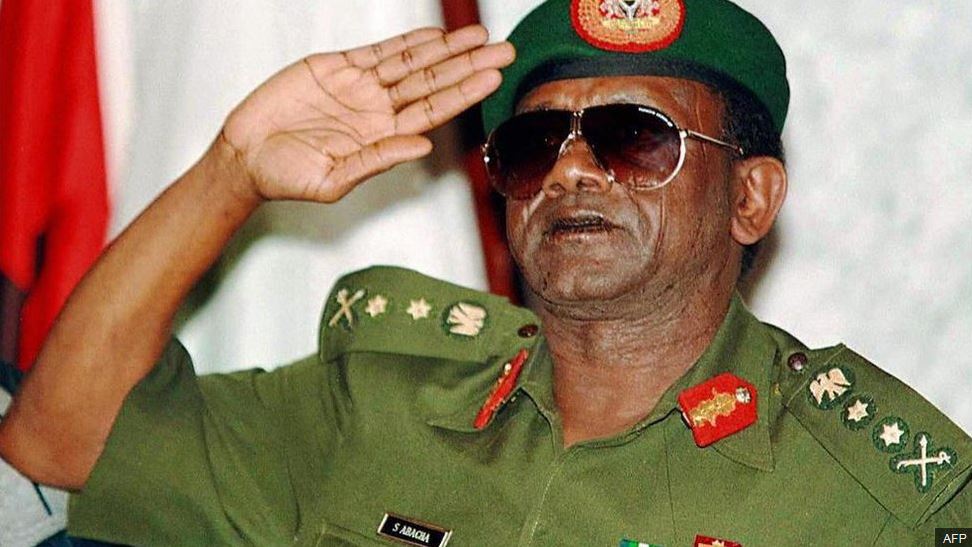 The federal government says it will pay $322 million Abacha loot as cash transfer to poor homes in July, through Conditional Cash Transfers (CCT) to 302,000 poor households in 19 states in July. This was made known at a roundtable on assets recovery organised by the Swiss Embassy on Thursday, in Abuja.
Tukur Rumar of the National Cash Transfer Office (NTCO), said the benefiting households will receive N5,000 monthly and are derived from the National Social Register (NSR) that the 19 states are already on.
The states are: Niger, Kogi, Ekiti, Osun, Oyo, Kwara, Cross River, Bauchi, Gombe, Jigawa, Benue, Taraba, Adamawa, Kano, Katsina, Kaduna, Plateau, Nasarawa, Anambra and Internally Displaced Camps (IDPs) in Borno.
Many Nigerians seem very unimpressed with decision – Some were of the opinion that it was just another avenue for people in government to re-loot the funds. While some said it was better the funds are used for developmental project rather than this.
See reactions below
How does @APCNigeria and FG want to justify the sharing of Abacha's loot. Share it as usual like the CCECC Railway scholarship that was hijacked by a few. On what grounds/criteria did they use in picking the 320,000 poor families. This Administration will never cease to amaze me

— i_am_Kaycee (@kaycee_o) June 29, 2018
So let me get this right.

Abacha's loot will be shared amongst 19 states and no Niger Delta States from where the resources that got us this money was gotten and stolen from is on that list?
This Govt is officially a joke!@Osekita

— E (@EBONGIE) June 29, 2018
Buhari is re-looting Abacha's loot in broad day light, but of course, he's a man of integrity.

Transfer $322million to poor homes. Where's the database for the poor homes? 🤣🤣🤣

— Ólùsó àti Áfàdúràjagun Íjo Patriarchy (@VillageParrot) June 29, 2018
Everyday you people make the worst decisions @MBuhari @ProfOsinbajo @APCNigeria why are you people sharing Abacha's loot to 'poor people' instead of using it for development? This is the worst administration so far. Shame.

— Emechebe (@iamstanlee) June 29, 2018
When a lazy mind rules…. it's only a lazy policy will be conceived.
Imagine giving out Abacha loot to the poor?

— Churchill Idika (@ChurchillId) June 29, 2018
Suddenly the homes of ministers, past ministers, legislators, past legislators, politicians and connected people etc will turn to poor homes. #Abachaloot

— Naydoo (@Eplayn) June 29, 2018
This Abacha loot to be disbursed to "poor families" 5000 naira per month is such an obvious scam, it actually really hurts, I literally have heart pain. It's 2018, "educated" stakeholders actually had a meeting and decided to tell the populace this.

— T (@Tinuad_e) June 29, 2018
Same politicians are about to share the Abacha Loot amongst themselves & to fund their election campaigns.

— Jahmal Usen (@jahmalu) June 29, 2018
Federal Gov to Start Sharing $322m Abacha loot in July to the Poorest Families. LOL! When we are borrowing money to FUND our Budget? And Salaries Are owed? Is this how Buhari and APC plan to Bribe the Masses for 2019? well we are still on #PrayforNigeria

— AdeShola (@Adeshola_Konka) June 28, 2018