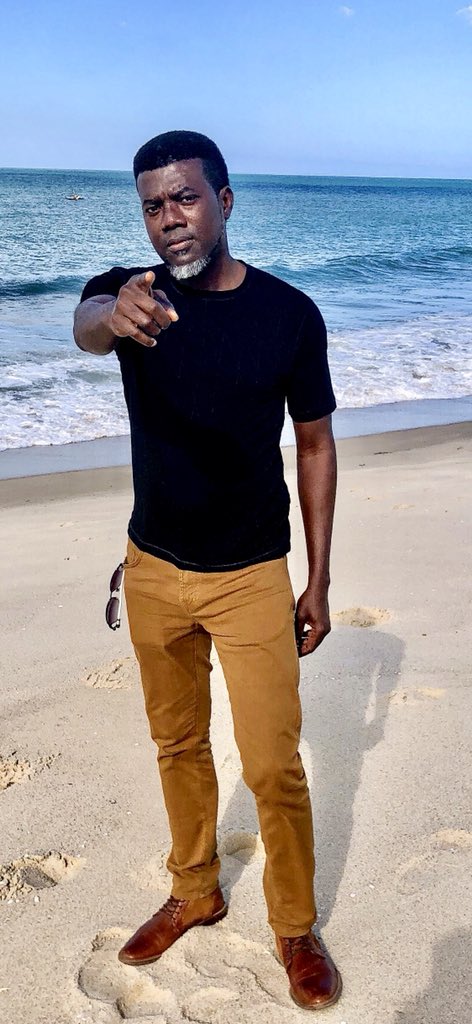 Reno Omokri, who was former president Goodluck Jonathan's media aide has said he would do all in his power, legally and morally to unseat President Muhammadu Buhari. Mr Omokri made this statement as usual via his twitter handle, as he shared the photo above.
See his tweet
Dear President @MBuhari,

This is for YOU. I will do everything legally and morally in my power to democratically unseat YOU! pic.twitter.com/yYuMMxAkVF

— Reno Omokri (@renoomokri) June 14, 2018

Many Nigerians on the platform, while reacting to Omokri's tweet said they were tired of reading Omokri's tweet, ranting online, as they urged him to take the bull by the horn. and come to Nigeria and contest. They argued that these constant tweets bashing Buhari would have no effect on the outcome of 2019 election.
See how some Nigerians on Twitter reacted to Mr Omokri's statement
If u know u want to unsit the president why don't make an attempt to contest against him in the forthcoming general election holding next year. Rather than u coming on twitter to brag & making empty threats. Afterall the #NOTTOOYOUNGTORUN bill has just been paased.

— sureboy (@rsureboy) June 14, 2018
Online? U think this your online propaganda will take you an inch forward towards unseating@mbuhari?You are chilling by the beach and talking rubbish. Go to your ward and do the work. Waiting for your arrival Mr.

— mas'ud Obansa1 (@viloyd) June 14, 2018
Are you going to be doing that from abroad or you will fly in and take your medicine like a man for being part of the looters. Anyway Justice Adebukola Banjoko will be awaiting your arraignment in court. Sai Baba!

— Dupe Jimoh (@DupeJimoh1) June 14, 2018
I have always said you should stop taking codeine.. Now you see what you have done to yourself, you just messed up!!

— oluwa sauce lexzy (@saucelexzy007) June 14, 2018
You should really be the next president at the beach side. What a feeling that will be. But at this point, i think @MBuhari is busy and working, making sure everything is on point. Only jobless people rant now and again.

— Mary Simon Okeke (@mary_marysimon) June 14, 2018