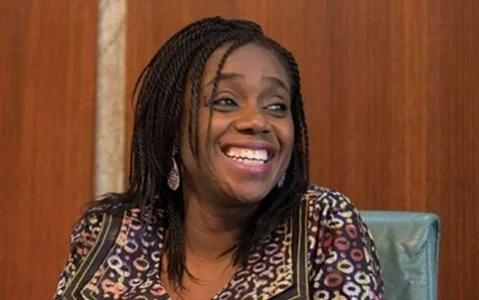 Mind blogging report by Premium Times over the weekend revealed that Minister of Finance, Kemi Adeosun, did not participate in the mandatory national service but allegedly obtained a fraudulent exemption certificate years later.
As the certificate issue continues to be a matter of national debate on many social media platform, a photo of Adeosun wearing NYSC uniform as surfaced online.
The Photo of the Minister in NYSC uniform which is believed to have been photo-shopped because going by the report, Adeosun has an exemption letter – That means she didn't serve but obtained a letter exempting her from the programme. People who apply for exemption, do not wear NYSC uniform.
See photo below