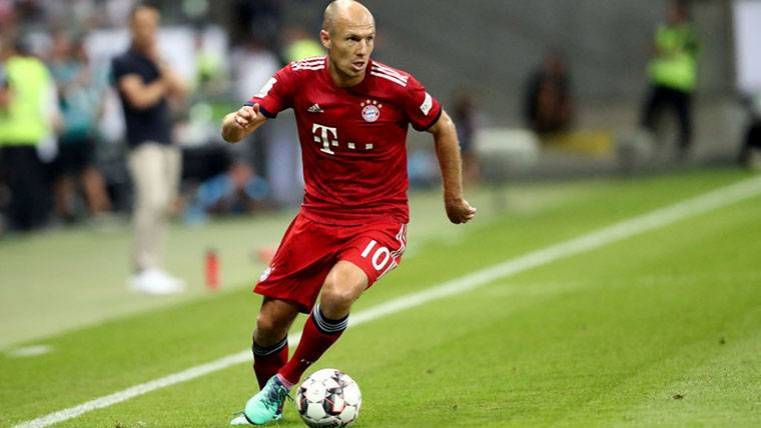 German champion, Bayern Munich, began the defence of their title in style by dispatching Hoffenheim in a four goals thriller. They had to dig deep but got their reward in the 88th minutes with the score levelled at 1-1.
Arjen Robben began from the bench with Kingsley Coman preferred  to him in attack. An injury on the stroke of half time however ushered Robben in and he constantly tormented the Hoffenheim defence.
Bayern got the lead they had been waiting for in the 88th minutes through a Lewandoski's penalty. And the Hoffenheim soon started pouring out hoping to chase an equalizer. But one moment of magic from Robben put the game to bed. As a result of this, football fans have a thing or two to say.
What they said:
Arjen Robben is a strange footballer……..At 34,he still plays like he's 27 with his trademark kind of goal

— David Internazionale (@OfficialDaviD27) August 24, 2018
https://twitter.com/MobileBetUK/status/1032953166688645120
Arjen Robben just saved us tonight..@MisturBets @BetCodes

— Abideen Ayoola (@haryoorlah4gr8) August 24, 2018