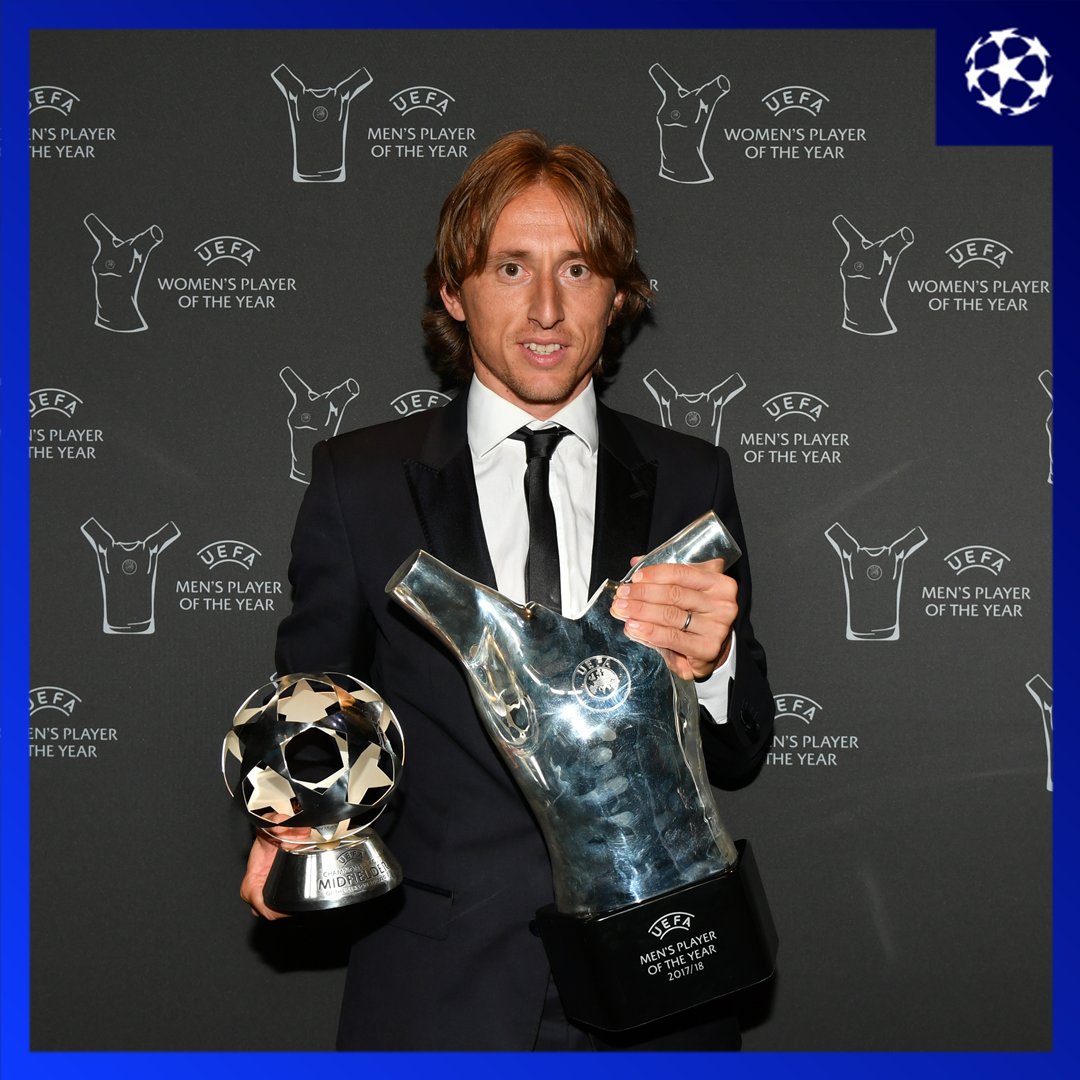 Real Madrid midfielder has won the UEFA best player of the year after shrugging of competition from former team mate, Cristiano Ronaldo and Mohammed Salah(whom he faced in last year champions league final).
The midfielder was also the World Cup Golden ball winner at the just concluded FIFA World cup that took place in Russia early this year. And also won the award for the best midfielder category in the UEFA Champions league award today.
In so doing, he has become the first player to win both the World Cup Golden Ball  and the UEFA Men's Player of the Year award since Ronaldo in 1998. Amazing right???
The Midfielder is also the 1st Croatian player to win the award