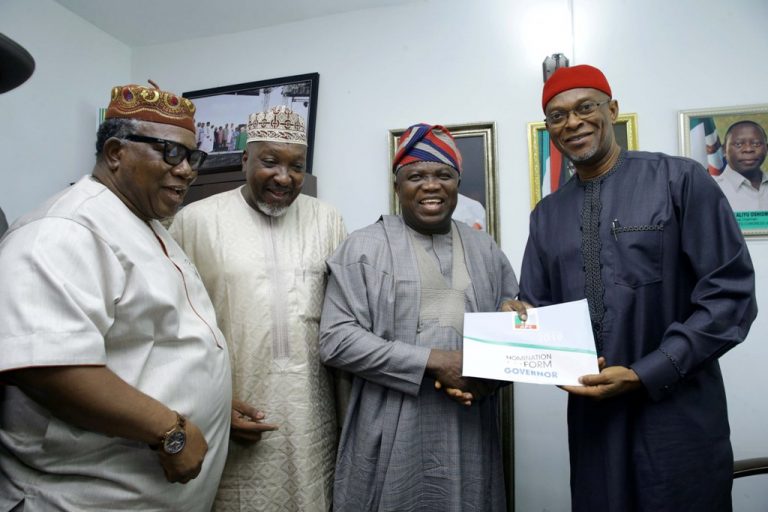 Akinwumi Ambode, Governor of Lagos State, has submitted his governorship nomination form despite claims that he has lost the support of political godfathers, and might not clinch the party's ticket.
The Nigerian news sphere has been bombarded with reports, that the Lagos state governor has lost the support of his political godfather, Bola Tinubu, hence might not get reelected in 2019.
Obafemi Hamzat and Jide Sanwoolu, have also picked the forms to challenge Ambode in the party primaries, but rumours have it that Sanwoolu has the backing of Tinubu and other cabal members to emerge as party's governorship candidate.
Athough neither Tinubu or Ambode have spoken to clear the air on all the speculations flying around but we hope that a statement from either party, will be released soon.