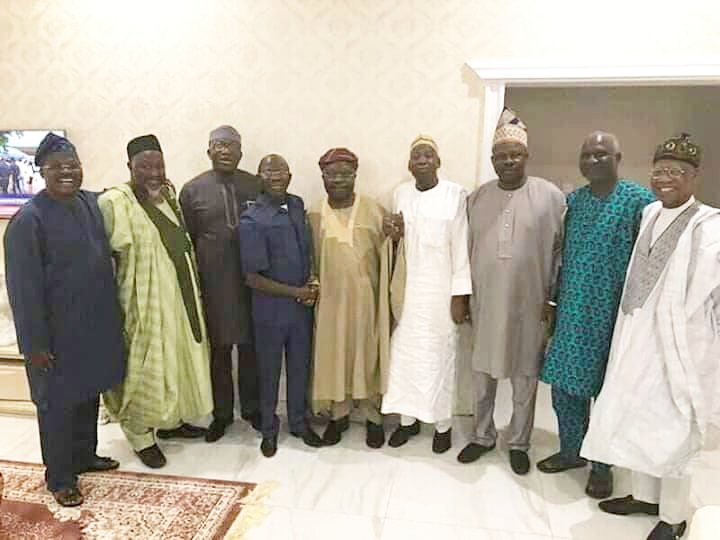 Nigerians have taken to social media to react to news that Iyiola Omisore, candidate of the Social Democratic Party(SDP) for the 2018 Osun state governorship election has joined forces with the ruling party. The news was received with mixed feelings by many social media commenters.
While some blasted the All Progressives Congress(APC) for going back to beg Omisore to join forces with them in oder to attain victory after calling him a 'murderers', others were on Omisore's side.
There have also been reports that Omisore was bribed with slots in Oyetola's cabinet, senatorial ticket and cancellation of corruption charges among many others.
See reactions below
https://twitter.com/bolanle_cole/status/1044852470567129090
I know a lot of you may want to blame OMISORE for being insensitive if this analysis play out but before you play the hypocritical card recall that PDP had been complacent and irresponsible with the way they handled his exit. He spent money to no avail and they called his bluff. pic.twitter.com/C8mJ62KNcs

— SEGA L'éveilleur®🚨 (@segalink) September 26, 2018
APC meeting with Omisore is another low! This is a man you claimed killed Bola Ige, you dragged him when you came to power for his contributions in "rigged" Ekiti election in 2014 & seized his international passport. Now you went to "appease" the same man!

Baabu integrity!

— Opeyemi Babalola (@CACCOT1) September 26, 2018
https://twitter.com/Kelvin_Odanz/status/1044868243071160321
Oshiobaba Called Omisore a Killer on the Podium while Campaigning for Oyetola just Last Week Tuesday Today, he is a Beautiful Bride😀😀😀

Me.
During campaigns we don't have to take @APCNigeria serious any longer. @segalink @OfficialPDPNig @YemieFASH pic.twitter.com/GFCh72yICe

— oluyi akintade tayo (@alariwo07) September 26, 2018
https://twitter.com/Kelvin_Odanz/status/1044880295193956352
PDP are crying already. 😂 #OsunDecides2018

You sent Mesujemba and his ghost-worker aides to Omisore, APC went with a squad of Govenors and APC Chair. What do you expect?

— Abu Rayyan (@Abdulrahmanleme) September 26, 2018
Dear Sen. Omisore @iyiomisore, #BeforeYourPressConference

How much is the freedom of your people worth? How many millions? How much? A Leader is the man who shows his people the pathway to liberty, freedom and development. Let their pains speak to your conscience Sir.

— Henry Shield (@henryshield) September 26, 2018