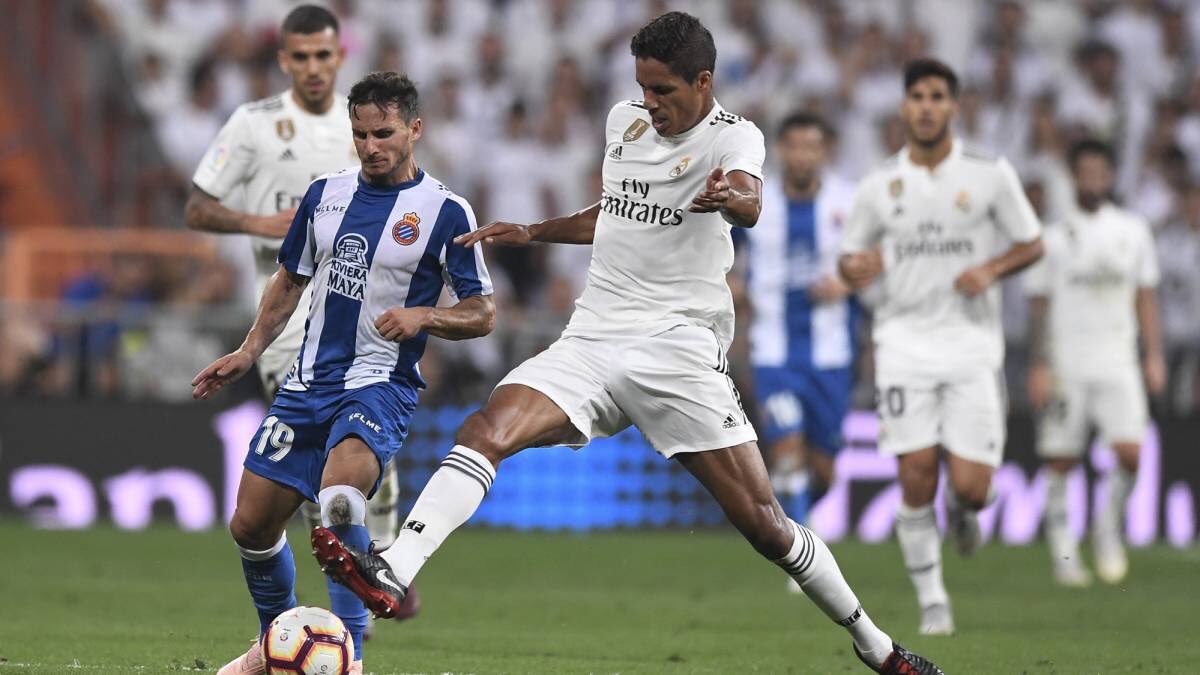 Real Madrid bounced back from their disappointing 1-1 draw with Atlectico Bilbao last time in LaLiga by beating Espanyol by a solitary goal. Even if it took several minutes before the goal was allowed to stand.
Real madrid exciting winger, Marco Asensio, had pounced on a loose ball inside the penalty area and put it beyond the reach of the goalkeeper before the Referee made the VAR signal.
After a long deliberation with the VAR, the referee finally made up his mind and rules that the goal would stand.
As a result of the win, Los Blancos would sit provisionally at the top of the league table tonight pending the outcome of Barcelona vs Girona match tomorrow.