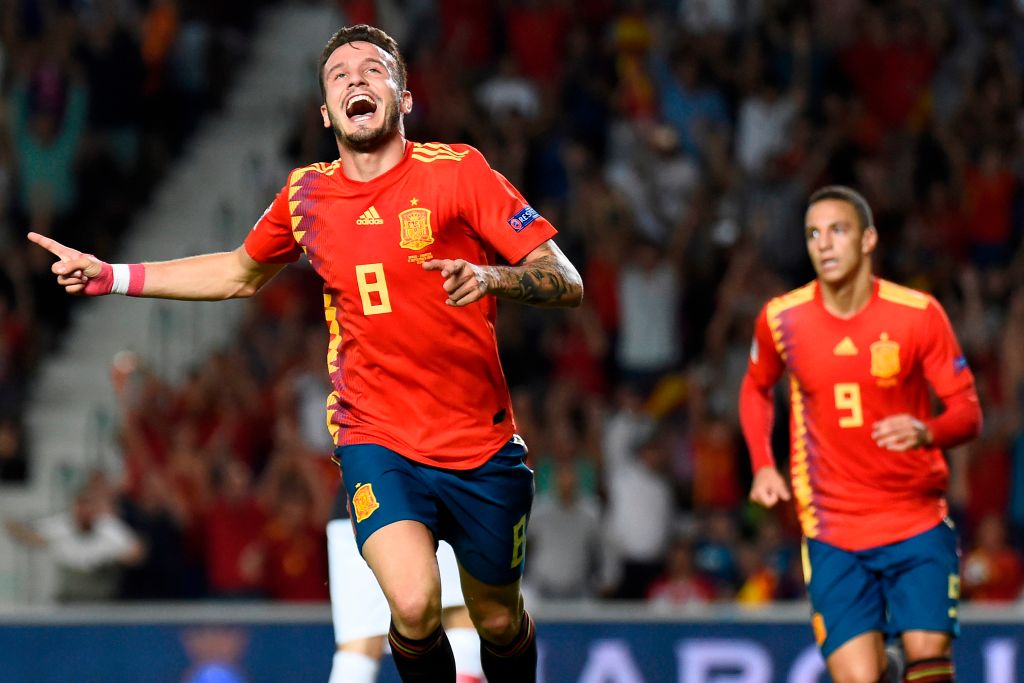 Spain continue their impressive run at the UEFA Nations league tournament by thrashing World cup finalist, Croatia, 6-0. The La Roja fluid attacking play caused the World cup runner-ups series of problems as they couldn't hold on to the ball for long.
Real Madrid attacking sensation, Marco Asensio, was the architect of the Spanish attacks. He scored two beautiful goals and also provided assists for three other.
Football lovers around the world are as a result of this, happy to see Spain turn their uneventful World cup campaign around – They have taken to social media to express their happiness at this turn around.
What they said:
Blimey, Spain are 6 up against World Cup finalists Croatia. Just shows how damaging it was to lose their coach just before the tournament. So much talent.

— Gary Lineker (@GaryLineker) September 11, 2018
But Spain honestly didn't want to play at the world cup
like they were sending a message because of their sacked coach or something

— Soldier↪ (@PatohShanqueels) September 12, 2018
After watching Spain play tonight you just know they killed their world cup with politics

— EZIGBO (@Nkezigbo) September 11, 2018
4-0 now (Rodrigo)

Differences with the Spain from WC

– Different striker (instead of Costa, a mobile Rodrigo)
– a midfield that appears in the box from deep (Saul)
– youth (2 years younger average)
– more goal (6 chances, 4 goals)
– less passes before finishing attack

— Guillem Balague (@GuillemBalague) September 11, 2018
Spain have beaten England last week, Croatia today.

If Spain had beat Russia at World Cup, they would have meet Croatia and England on the way to the final.

Lopetegui, Florentino: what have you done

— Tancredi Palmeri (@tancredipalmeri) September 11, 2018
https://twitter.com/Mrspecialll/status/1039607235335340032