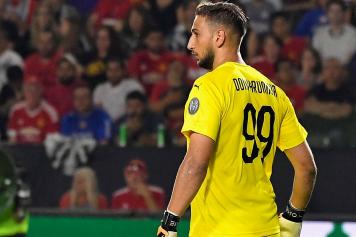 AC Milan shot-stopper, Gianluigi Donnarumma, made a stunning save to deny Zielinski after being put through on goal by Lewandoski in their UEFA Nations League match today.
Italy have never conceded to Poland on home soil and with the save, the shot stopper has now preserved the Italian's 8 years record against the Poles.
Although there is still plenty of time in the match and the poles have been very active in the final third. Let see how long Italy can hold on.
See video below:
https://twitter.com/TeamMilanAC/status/1038140158820925440