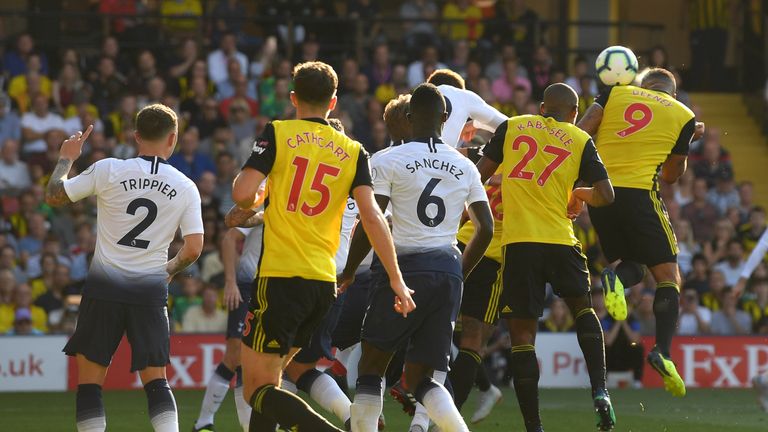 Tottenham Hotspur's 100 percent start to the league season has been shattered after theyallowed Watford come from behind to beat them 2-1. The Spurs had taken the lead through an own goal from a Watford player before conceding two late goals from set pieces to loose the match.
In so doing, It means all the four goals that Tottenham have conceded this season have come from opposition headers. This shows their vulnerability from set pieces.
Also, 12 out of the 36 goals they conceded last season in the premiership league was from set pieces. This shows that they must address this weakness on time if the are really serious about challenging for the title this season.
Even their coach, Mauricio Pochetino, could not help but showed his frustration when he said   "In two set pieces we concede two goals. If you want to be a contender, if you want to be on top, you cannot concede this type of action. during the post match interview.