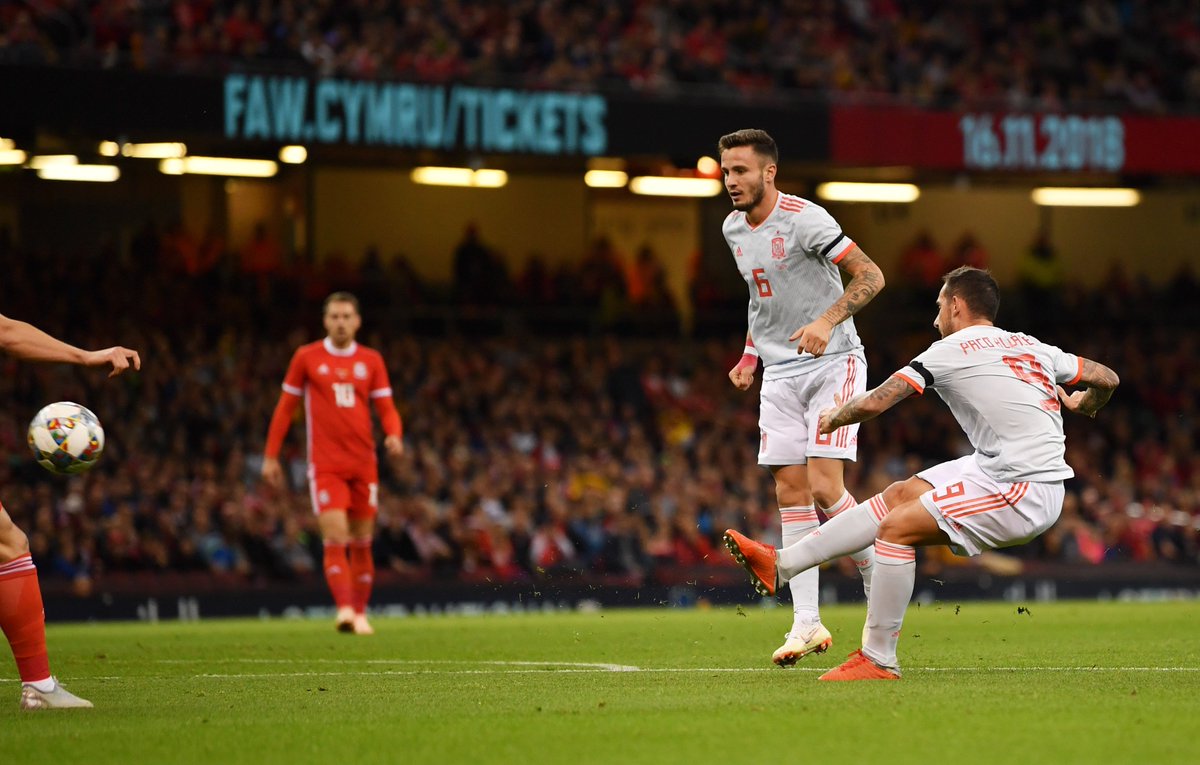 The Barcelona loanee, Paco Alcacer, needed only 8 minutes of play to make his on field presence felt by the home team, Wales, in Cardiff during their friendly match.
The striker who is on loan at Borussia Dortmund has just eight shots on targets for both club and country since his move to the German Bundesliga and all have ended in the back of the net. Amazing isn't it???
He pounced on a loose ball inside the Wales area and placed the ball in the right hand corner leaving the Goalkeeper without a choice but to pick the ball out of his own net.
See video below:
https://twitter.com/viaVideoGoals_/status/1050460902334566400
As a result of his impressive run, football lovers have been on social media reacting.
What they said below:
Lovely goal by Paco Alcácer. Amazing what a bit of confidence can do for a striker. Good for him! #WALSPA

— Ben Hayward (@bghayward) October 11, 2018
Paco Alcacer has scored eight goals this season for club and country. This is his second start.

— Sam Dean (@SamJDean) October 11, 2018
https://twitter.com/Prince__Pac/status/1048624973831720961