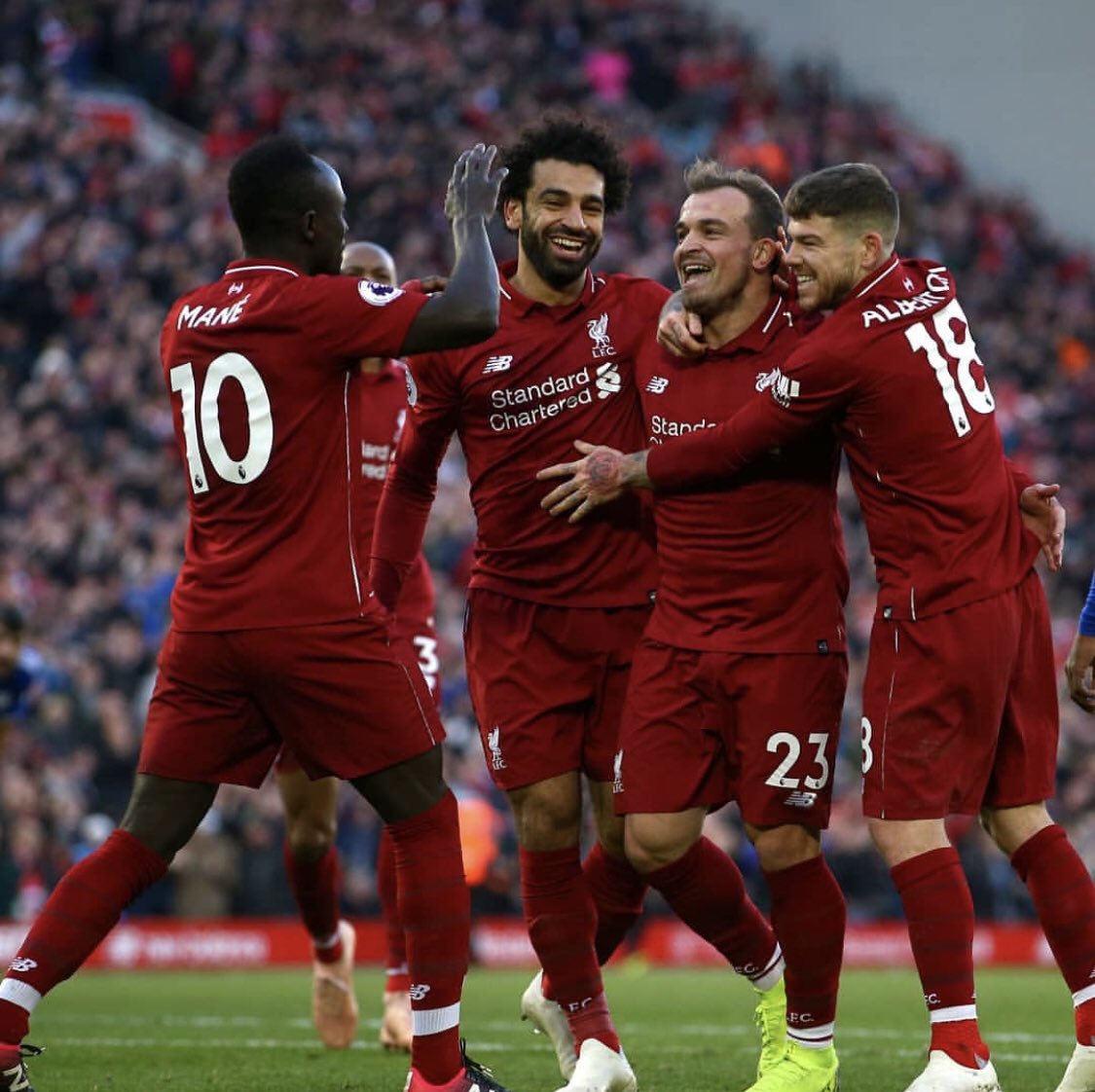 Liverpool keep their title aspirations alive by demolishing struggling Cardiff by 4 goals to ome during their clash in the domestic league yesterday.
The visitors drew first blood by taking the lead in the first half before the Reds pouneed on them and turn the tie around by putting two goals past them in quick succession.
Livepool then put the tie beyond reach for the visitors by adding two more to cap their impressive performance.
The Reds players who are yet to lose a single match in the domestic league this season then took to social media to react at the end of the match.
What players are saying:
https://twitter.com/andrewrobertso5/status/1056240705637699585
https://twitter.com/_fabinhotavares/status/1056139242026557440
https://twitter.com/XS_11official/status/1056242813300604934