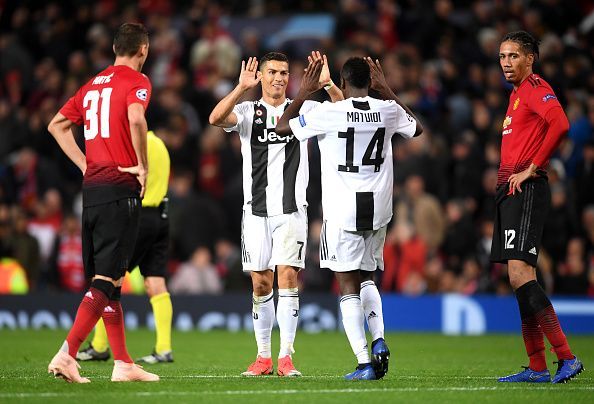 Paulo Dybala's lone goal proved to be the difference during their Champions league match against Manchester United at Old Trafford yesterday. The Argentine International scored from a Ronaldo's pin point cross that was not adequately dealt with by the Red Devils defence in the 16th minute.
The Serie A champions, Juventus, now top group H on 9 points from three matches and need just one more win to seal their passage into the next round of the competition.
As a result of the win yesterday, Juventus join Chelsea as  the only two teams across Europe that has not tasted defeat across all competitions this season.
Their visibly happy happy players have as a result of this been on social media reacting to the wonderful feat.
What they players said:
Old Lady > Old Trafford ⚪⚫ Bravo ragazzi 👊🏿 #ForzaJuve#UCL #MUFCJuve pic.twitter.com/ga01atMWSH

— Blaise Matuidi (@MATUIDIBlaise) October 23, 2018
Well done! 💪🏼💪🏼💪🏼⚪️⚫️⚽️#ManUtdJuve #ucl #championsleague #juventus #finoallafine pic.twitter.com/vpb6HOlBdD

— Paulo Dybala (@PauDybala_JR) October 23, 2018