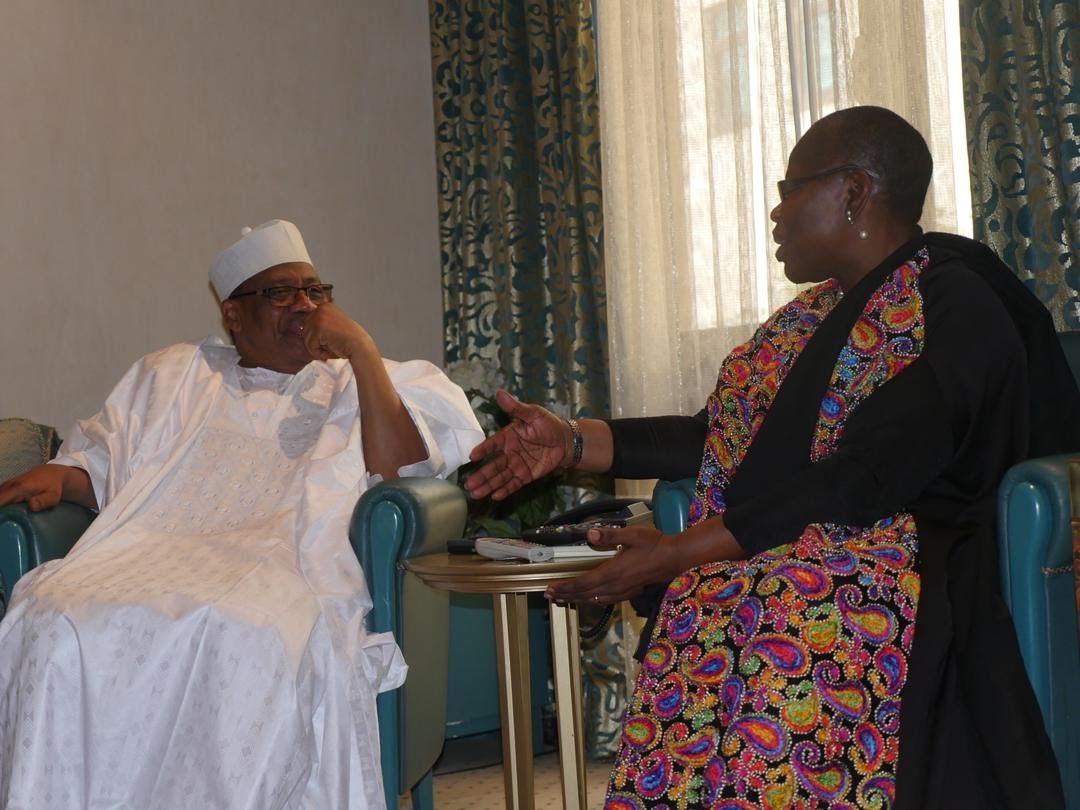 The presidential candidate of the African Action Congress, AAC, Omoyele Sowore, has trolled Oby Ezekwesili, presidential candidate of the Allied Congress Party of Nigeria for visiting former Head of state, Ibrahim Babangida.
Ezekwesili on Sunday visited the former head of state in his home in Minna, Niger state and according to the former VP of World Bank, she had a candid discussion with him.
Sowore, in a swift reaction to the photo from Ezekwesili and Babangida's meeting said, the former Education minister, who says she will stop corruption, has now gone to hold a secret session with the 'Godfather' of corruption and bad governance.
Sowore wrote:
PHOTOSPEAK: Our dear @obyzeks wants to stop corruption and mis-governance in Nigeria but then holds a secret session with The Godfather Of corruption and bad governance, IBB. Nigerians, Oby creatively coined BUTIKU. I love it! But this single visit is "OBYTIKU" . Go figure!
Sowore, Ezekwesili are one of the  31 Presidential candidates for 2019 elections holding in February, next year.